Following Shipping Position Daily newspaper's investigation, the Nigerian Maritime Administration and Safety Agency (NIMASA), said it has commenced investigations into foreign dominance of Nigerian Coastal tanker businesses.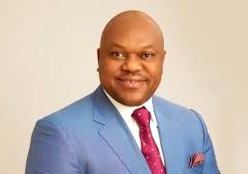 In a chat with our correspondent, the Executive Director, Maritime Labour & Cabotage Services of the agency, Mr. Victor Ochei, said the agency has commenced investigations and stated that it's stand over the issue will be made public.
He however confirmed to our correspondent that the agency is going back all the years that have been alleged and the various payments made to the foreign shipowners, stating that NIMASA has zero tolerance for foreign operators within the country territorial waters.
Ochei who lampooned the Nigerian National Petroleum Corporation (NNPC) for awarding contracts that could be carried out by Nigeria shipowners to foreigners said foreign shipowners collect about $51,000 and Nigeria shipowners are denied such money.
Ochei stressed that the foreign shipowners' activities have further proven why the federal government must consider reducing import permit for Nigeria shipowners.
He added that there is need to encourage Nigeria shipowners.
He said the government should consider reducing the import duty on ships from 17 percent to zero or 2 percent.
The Executive Director further informed that many of the foreign vessels that denied smaller vessels owned by Nigerians are sometimes owned by Nigeria themselves who only fly foreign flags.
This position further corrobates Shipping Position Daily report of last week of how Nigeria ship owners embrace foreign flags in order to get contracts from NNPC.
According to him, "the report is under investigation, we are going back all the years they've alleged. That report as I speak, am analyzing it, the various payment, the years done and all of that, and we also look at when this thing started happening and their present employers and the kind of contacts they are having, that will help me take an informed decision.
"I have zero tolerance when it comes to allowing foreign operators operate within our waters, because it's cheaper for them, they come and take just $51,000 which is nonsense meanwhile a Nigerian ship-owner you will not allow him with temporary import permit, you make him pay as much as 17.5 percent for duty on the ship, and at the same time you tell him because his flag is Nigeria some vessels will not want to have the daughter vessels of Nigeria to come to theirs. We need to stop this and encourage our own people, but I can't say anything now until we finish our investigation then I can now give you facts and figures when am talking to you.
"Very soon, you will see the agency's position on this very matter, it's not a joke, because again who does that? who gives them this contract, NNPC, and who are the owners of those behind these big vessels they are Nigerians, not foreigners, they go and hire a vessel outside with a foreign flag and bring it within and try to truncate the ease of doing business so it bring also to bear what the agency is also doing by asking the Federal government to reduce duty.
"if a Nigerian is importing a vessel, let it be between 0-2 percent duty and let us have Nigerians bring in their own ships and let's see that, so any ships you want to bring in, Nigerians have the money, they come together to purchase it and give to you, these are things we are fighting for.
Everything was highlighted in the report, how they change their name to deceive customs, I have that before my table and very soon you will see the position on this," he said.
Kindly like us on Facebook