The second phase and final phase of training for job seekers who applied for the Nigeria Customs Service (NCS), recruitment exercise is set to commence soon, Shipping Position Daily can authoritatively report.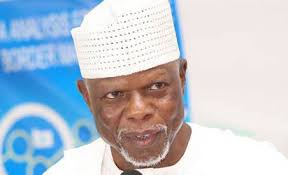 In a chat with our correspondent, the Deputy Public Relations Officer of the Service, Timi Bomodi, informed that the second phase and final phase of the training will commence soon.
He however stated that details about the training will be made public on the pages of national newspapers.
According to him, "We are about to commence the second phase of training, the announcement will soon be out in the newspapers and as soon as they are done the final list will be released."
When asked how soon he replied, "very very soon it should be out in the papers very soon," he said.
Meanwhile, some candidates who participated in the first phase of the training for the Customs job have expressed frustration over the delay in the recruitment process, while some said they've gotten better offers others alleged that the long process of recruitment was to ensure that only those connected get the jobs.
One of the candidates, who gave his name as Precious who partook in the first phase of training, informed our correspondent that he is no longer interested stating that he has gotten a better offer asking the service to give his slot to whoever they so desire.
He said, "Am not even interested again, nothing will make me go back even if I make the second list, I have a better offer now, and I don't think I still have to worry myself about when they will release the second list.
"Of course, they know it is not all of us who passed the first phase that will come for the second phase, so they can give the slot to another person after all that's their plan," he said.
"Another candidates who also spoke to our correspondent on the condition of anonymity said, " please, let them park well, when America President is celebrating 2 million jobs created in just six months of assuming office, we have been talking of Customs employing 3200 candidates for more than two years, who bewitched us in this country? If I make the second list fine and glory will be to God and if I don't, I know the games and I won't be surprised, however it's better late than never let see if the list will be released soon like they said," she stated.
Checks by Shipping Position Daily confirmed that July this year makes it exactly two years three months after the service opened its portal for recruitment of 3,200 officers and men of the Service
The recruitment process has lingered on from 2019 to date with Customs blaming the delay on the COVID-19 pandemic.
Kindly like us on Facebook