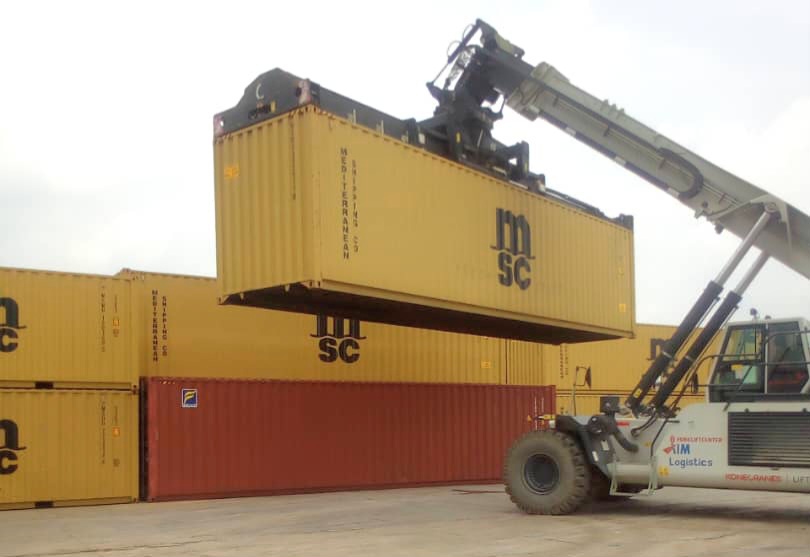 The Nigerian Ports Authority (NPA) has officially granted approval to AIM Logistics Limited to operate as an Export Processing Terminal (EPT). With this authorization, AIM Logistics Terminal now serves as a hub where Nigerian buyers, agricultural investors, and exporters can efficiently manage their logistics processes, offering end-to-end solutions from source to port for shipments to international destinations.
Situated along the bustling Lagos/Shagamu expressway, AIM Export Processing Terminal is an ideal destination for both Nigerian and expatriate exporters and importers. Its strategic location has already attracted a continuous flow of loaded trucks in and out of the terminal.
Mr. Jide Adeleye, the Terminal Manager, expressed in a statement made available to our correspondent that the NPA's decision to approve AIM Terminal comes as no surprise, given that the project is a collaboration between NPA and the Nigerian Export Promotions Council (NEPC). He said the NPA inspection team was deeply impressed by the state-of-the-art facilities at the terminal.
"The facilities here boast world-class infrastructure essential for the cargo and logistics industry. Our Chairman, Mr. Cyprian Nwankwo, is committed to Nigeria's prosperity, and that's why no expenses have been spared to ensure AIM Terminal competes with the best cargo terminals in Africa. Hence, government approval was anticipated."
In a letter signed by Mohammed Bello Koko, NPA Managing Director, it was stated that: "This action (approval of AIM's Export Processing Terminal) is to further support the implementation of the Federal government's economic diversification programme, addressing logistics challenges in the export supply chain in collaboration with the Nigerian Export Promotion Council and other relevant agencies. I am therefore pleased to inform you that the management hereby grants approval for Messrs AIM Logistics Limited to operate as an Export Processing Terminal (EPT)."
The NPA Managing Director also emphasized the role of Export Processing Terminals in streamlining the export process, particularly for agricultural exports. These terminals will handle pre-shipment tasks like sorting, stuffing, processing, sealing, and certification, ultimately reducing costs and time for exporters.
Adeleye expressed gratitude to the NPA for the approval and assured that AIM Export Terminal is well-prepared to meet the expectations of the NPA, shippers, and the freight forwarding industry.
"We are well-equipped for this task, with a fleet of functional trucks to support our growing clientele."
AIM Logistics and Terminal is a subsidiary of Advanced International Merchants, a diversified organization with various investments.