Seafarers humanitarian organisation; the Mission To Seafarers (MTS) in Nigeria has called for unrelenting prayers and support for all seafarers and workers in the nation's maritime industry.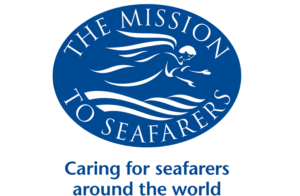 The 2021 Annual Sea Sunday and interdenominational church service which was themed "Maritime Industry and Development of Nigeria- Connecting with our Heritage" was aimed at saying prayers to God for the safety and welfare of seafarers and other maritime in Nigeria.
Chairman of the event and former Nigeria Ports Authority (NPA) Managing Director, Chief Adebayo Sarumi, commended the efforts of seafarers who against all odds bring goods from manufacturers to a wide range of consumers around the world, even as he said that without them the world's economy would be greatly threatened and affected.
He commended the Nigeria Association of Master Mariners for keeping faith with the Nigerian Mission, adding that the committee would ensure that a befitting facility for the seafarers was a priority. Sarumi however appealed for support to the Mission and for the sea workers.
"The MTS facility in Apapa that serves our seafarers whenever they are onshore require our attention to put it in a habitable form as is the situation in other maritime countries. Those brave men and women that endanger their lives in the waters to bring happiness to our homes and society needs to be catered for after months of lonely voyage with a life exciting centre that will keep them alert when they sail out.
"As people who are always in the marine shore working, they are most time faced with depression and other traumatic experiences. Therefore, it is the duty of the mission to respond to such life-threatening circumstances that force some of them into committing suicide as a way out by providing for them a centre to revamp their state when onshore. The task is not what only the mission can shoulder hence we are appealing to stakeholders in the industry and the general public to support the mission to cater for the seafarers," Sarumi said.
The officiating priest at the service, Very Rev. Adebola Ojofeitimi during his sermon expressed his concern on the difficult terrain and situations under which seafarers work daily in the transportation of goods and services from one region of the world to another. He said these efforts were invaluable and however enjoined everyone to always remember to pray for God's guidance and protection for all seafarers.
He prayed: "Lord God, we depend on you for life itself. We depend on seafarers for many of our daily needs. Watch over them, keep them from dangers, befriend them in loneliness and bring them safely home from every voyage".
On his part, the Assistant Chaplain and mariner, Engr. Emmanuel Ilori noted that the Church and Mission was working in unison to ensure that seafarers get the best in welfare either on or offshore. The Church service was well attended by dignitaries in the maritime industry.
Kindly like us on Facebook