The Small and Medium Enterprises Development Agency of Nigeria (SMEDAN) in collaboration with the Nigeria Export Promotion Council (NEPC) have commenced a 5-day training for entrepreneurs on export opportunities.
The workshop is themed: "The MSMES export facilitation programme".
The programme, which commenced on Tuesday in Ilorin, is simultaneously going on at six different locations of each geo-political zone of the country.
It is designed to avail young entrepreneurs an opportunity to bring their products to domain of export and integrate them into global value chain.
Speaking at the opening ceremony of the North Central zone of the programme in Ilorin on Tuesday, the Director General/CEO of SMEDAN, Mr Olawale Fasanya, who was represented by Mr Tunde Oloyede, reitrated the commitment of the agency towards supporting MSMEs in their drive to create job, wealth and also alleviate poverty.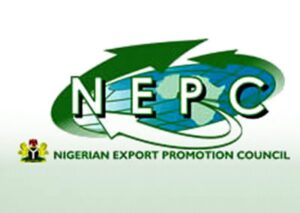 Fasanya noted that the 2020 National Survey on MSMEs indicated that the sector contributed 6.21 per cent to Nigeria's export earnings.
He said the programme was designed to build the capacity for entrepreneurs and provide relevant information to facilitate their effective participation in the international market with priority on the required standards.
The director-general expressed the fact that statistics indicated how the MSMEs are often faced with challenges, stressing that "there is need to create a business-friendly ecosystem in such a way that these enterprises will be able to participate in the global value chain on their own and ultimately generate economies of scale is ".
While urging youths to explore many other initiatives of SMEDAN, Fasanya revealed that the agency was partnering with the Bank of Agriculture, Jaiz Bank and Sterling Bank to implement a matching fund programme for micro and small enterprises towards increasing accees to fund with prospective having access to loans between N2.1 million and N5 million.
The intervention which, he said, is already taking shape at some states of the federation like Kaduna, Oyo, Plateau, Kano, Imo and Edo where disbursement of fund are set to conducted.
The Kwara Commissioner for Business, Technology and Innovation, who was represented by the Director of Industry, Mrs Salaudeen Raliat, commended the agency for their efforts in building a vibrant entrepreneurship industry.
The commissioner urged the participants to make the best use of the programme as they continue to expand their scope of entrepreneurship.
Speaking on behalf of Kwara State Branch of the NEPC at the event, which held at the Kwara State Library Complex, Mr Moruff Ogunlana, said the initiative also targeted the need to change the prevalent trend of leaving the country for greener pasture, saying youths must take advantage of potential markets within the country.
Kindly like us on Facebook/twitter