Rev. Alex Nwokedi (National Financial Secretary, AREFFN)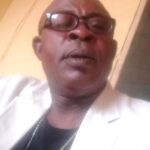 This has always been the problem in the country, because of the poverty level. The poverty level is enormous and it has not been very easy for the citizens. It is also the responsibility of the government to make sure that the citizens live above average. When the citizens find themselves in a quagmire they try to cut corners which includes smuggling of traded goods. The government should look inward and stop over taxing the people; making the business environment friendly to curb smuggling or attacks on officers. There are ways Customs can curb smuggling too, it is not by frontally engaging smugglers all the time. They should put up plans to make the business environment friendly, so that people will carry out legitimate business without smuggling.
Pius Ujubonu (ANLCA Chieftain)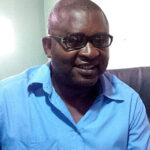 One would have blamed these spate of attacks on customs on illiteracy or lack of positive engagement from Customs, but far from it. It has been observed that most border host communities engage in smuggling most predominantly. One would however, observe that the way laws are enforced in the North differ from the way they are in the South. The disparity and discriminate enforcement between the North and South tend to give Northerners some sense of false entitlement to do things unchecked and unchallenged. On the strength of this therefore, adequate communication, enlightenment and service engagement ought to have pointed reasonably to items prohibited, business practices outlawed by government, and proper correctional steps taken to curb or reduce smuggling activities at the borders. Government ought to include host community relations training among officers to reduce these ugly trends of violence being experienced lately.
Dr Eugene Nweke (Former President, NAGAFF)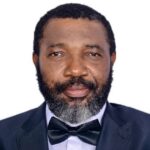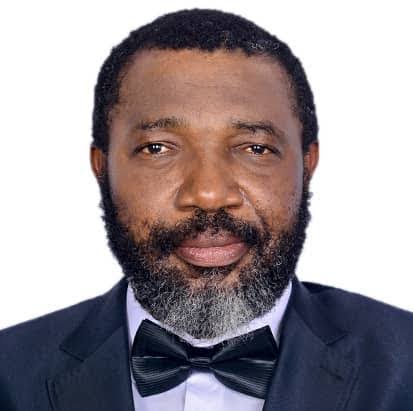 Every sane and patriotic citizen has a moral obligation to condemn any form of smuggling activities in our country. Killing an officer of the Republic in the line of his national duties is an open confrontation and attack on the republic itself, as such leadership must arise to stem the rising incident squarely. In discharging these national duties over the years, several factors promote smuggling activities in the republic, which overtime continues to expose security officers to dangers and wanton killing of innocent officers. These trending factors needed to be purposefully x-rayed on one hand and the then develop the political and economic will to address the menace squarely. Therefore, to consider how to stop smuggling activities and its associated killings of officers in the line of their duties, it is aptly necessary to address high unemployment and poverty rate, harsh economic climate, government policies, amongst other factors promoting smuggling activities in the land.
Innocent Elum (BoT Secretary, AREFFN)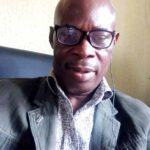 The fact is, there is a very big problem of economic hardship in the country which is biting harder by the day and people don't care anymore about the consequences of certain actions they take. The physical attacks were necessitated by the Customs trying to do their job. It is not right for anybody to attack anyone because the officers are doing their job and they should always be encouraged. The government should find a way of making things better for Nigerians, so that Nigerians can support the government. The attack on Customs officers or whichever officer of the law is an extension of indignation and poverty raging the country. There should be an urgent action by the government to make life easier for the people.
Festus Ukwu (National Secretary, NCMDLCA)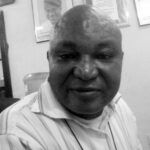 The Customs are only trying to do their job and the smugglers are trying to make ends meet, which makes it very risky. The Customs officers get attacked by smugglers because of their confrontation against the smuggling activities. The Customs should not expect less from the smugglers because they don't easily give up. They should rather deal with them with wisdom and diplomacy. There should be constant dialogue with the members and traditional rulers of the border communities and sure they have a good relationship with them.
Frank Ogunojemite (National President, APFFLON)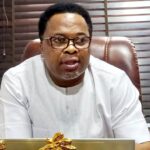 The Federal Government should invest heavily in technology, the fight against crimes requires a whole lot, countries are deploying Artificial intelligence (AI) to curb crimes. A robust relationship between the Joint Force Border Patrol heads and border communities is very key as intelligence gathering remains one of the most efficient measures in frustrating the activities of smugglers and curbing other security crimes. The management of the Nigeria Customs Service must take its insurance policy very seriously. Personnel who die in active service or sustain physical or bodily injuries at their duty posts should be adequately taken care of. They must not be abandoned to their fate; they must not be deprived of their rights and privileges while their families are left to suffer.
Francis Omotosho (Registrar, NAGAFF Academy)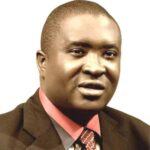 In a simple manner, it implies that the Customs does not have friendly policies in place. Alternatives should also be created when enforcing the policies. If you do not want people to smuggle in foreign rice, then provide a local alternative for them. In a situation where there is no alternative, then expect a reaction from them. These are basic needs of the people and there must be a way out. That is why the demand is high and they always find a way of smuggling banned items, even with customs connivance. The Customs should look into their policies and provide alternatives.
Clinton Okoro (APFFLON PRO, Tin Can Chapter)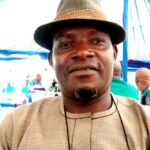 As a member of APFFLON, we condemn it totally. I don't know why people still engage in smuggling in this Jet age, despite the fact that the acting CG has been going round and giving a strong promise that the border areas will be reopened. People should take it easy. We know that things are very hard in the country but that doesn't mean that they should take laws into their own hands. We should just play according to the rules. That is what a sensible person should do. The Customs should also intensify their meeting with the border communities in fostering a good relationship. But in totality it is uncalled for to attack a customs officer while carrying out his duty