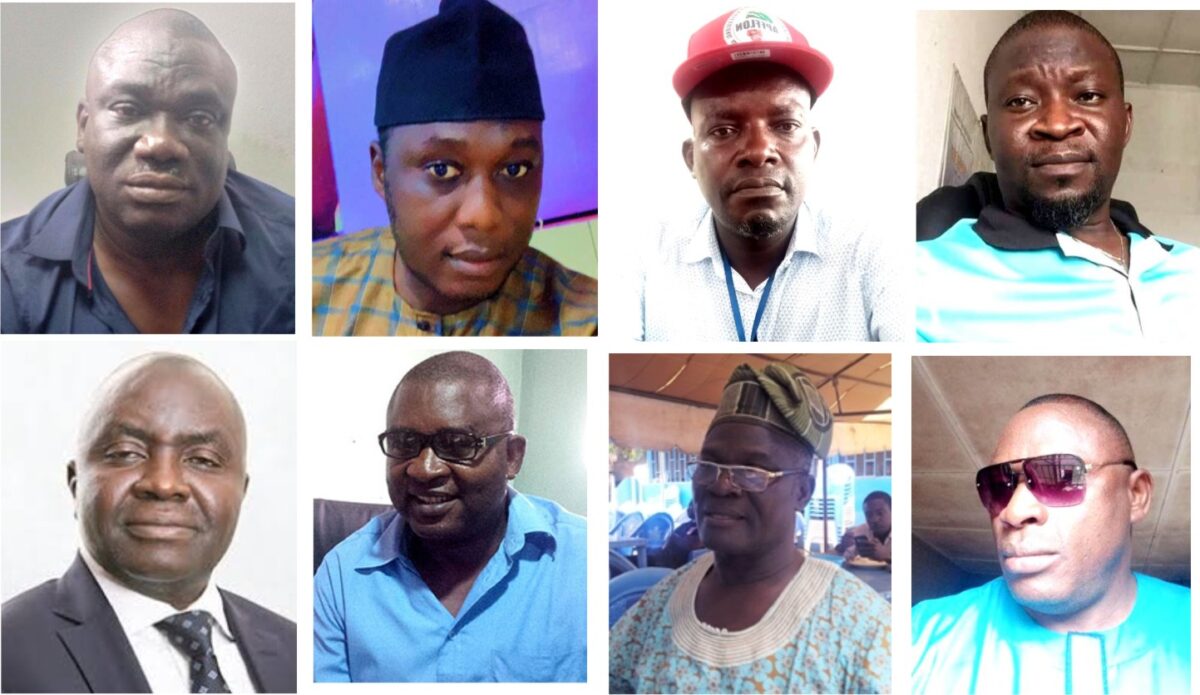 Mr. Olubunmi Olumekun (President Barge Operators Association of Nigeria)
For now, we don't have any challenge but from next week we are planning to have a pilot test. We would load some cargoes at Apapa, discharge and come back. By then we would know the challenges.
It is what we have been doing. We have already moved some cargoes from Nigeria to Cotonou by barge. So it is the same process and the same water. It is not a new operation. We have been moving barges from Apapa and Tin Can. Most of the equipment for the project were moved by barge. We don't foresee any challenge for now.
Mr Bala Muhammed (Administrative Secretary, Association of Maritime Truck Owners)
With the completion of Lekki, we have to make sure that all these factors that are causing gridlock in the free flow of traffic in Tin Can and Apapa will not rear their head at the Lekki port corridors. First, the roads there need to be fit for free flow of traffic. We need to have about six lanes of trucks, so that special lanes can be dedicated to trucks loading imports or delivering exports at the Lekki port. We also need to have truck marshalling yards in Lekki where trucks from every part of the country coming to do business will assemble before they are called, instead of parking on the road as we were experiencing in Apapa before electronic call up came on board. There is also a need to address the issue of extortionists before they migrate to Lekki port access road to constitute traffic nuisance under the guise of extorting truckers. There is need for security and constant patrol by security agents to make sure hoodlums and container broachers will not lay ambush for trucks coming or going out of the truck.
Mr. Clinton Okoro (APFFLON PRO, Tin Can Chapter)
We cannot be talking about the challenges now that they have not kick-started the operations in that port. All we are trying to do is to wait until the operation has started, we go there ourselves and see what is going on there. We cannot put any challenge forward until when the operations start. We cannot ascertain anything now. Let's not be spelling doom when the operations have not even started.
Mr. Kunle Ajayi (Trucker)
Based on our nature of job, if there is proper road management in that axis, there would not be much congestion compared to that of the existing ports in Lagos. The road management is the peak of our issues as far as our job is concerned. Once the road management is well organised, then we are good to go. Also, if there can be a way to get rid of those touts that are always on the roads to disturb the free flow of traffic. They create lots of nuisance on the road making it difficult for truck drivers to access or leave the port. We also do not want to see roadblocks by government agencies which they use as cash cows to extort the truckers. These are the bottlenecks.
Dr. Muda Yusuf (Former DG, LCCI)
The traffic along that axis is very bad. I think there are some planning issues which are creating a whole lot of problems; particularly traffic. Now we have this very high concentration of economic activities along that axis looking at the number of industries developing in the Free Trade Zone and Dangote Refinery and now this Deep Sea Port. If steps are not taken to immediately anticipate and make adequate provision, then that place will be a complete lockdown in terms of traffic. I am aware of plans to construct some 'outering' roads along that axis. This is in the interest of the businesses and residents along that corridor that something is done urgently to preempt any complete lockdown in terms of traffic. It is bad enough that we don't even have a rail system. Ideally that corridor should have a rail linking Lekki with access to Victoria Island. No rail or BRT lane and we have one of the worst traffic problems in that axis.
Mr. Pius Ujubonu (ANLCA Interim Chairman)
They succeeded in building a deep sea port, but we are not seeing anything on ground as regards the logistic arteries. We know how congested that road is. I don't think there are rail connections or other geo-logistics provisions they have provided. The port goes with vehicular traffic and attracts markets. There are over 15 to 20 arteries that are supposed to be attached to the port. I don't think they have been put into consideration before the completion of the port. We don't know if the port is going to serve the public or it is a transit port.
Chief Remi Ogungbemi (National President, AMATO)
I was there during the completion ceremony and I observed that the traffic was very terrible. We spent several hours on the road to access the port and also when we were leaving. I believe the issues of ensuring free flow of traffic especially for truck drivers will be looked into and enforced adequately. However, we have been invited next week to have a tour of the place to see where some other challenges may emanate from.
Mr. Taiwo Fatomilola (PRO, AREFFN)
By now, I think they must have enough facilities to take-off. They may perform well but the problem is Customs. Regardless of whatever they have on ground, it is still the Customs that will implement the policies. Government policies have never been favourable or encouraging to importers and freight forwarders. The only thing I can see is that the completion of the Lekki Deep port is likely to decongest Apapa port compared to the traffic we are having in Apapa and Tin Can. But if we are talking of trade facilitation, we would still face the same thing.
Kindly like us on Facebook/twitter