Joshua Yousouph
Stakeholders in the maritime industry are hoping to see specific improvements and innovations in the industry in 2022. This is even as they have highlighted some of these innovations to include the creation of a maritime ministry, robust regulatory and conflict resolution framework, implementation of African Continental Free Trade Agreement (AfCFTA), duty waiver, disbursement of CVFF, integration of high technology cargo handling equipment at the ports and terminals for efficient logistics and supply chain process, among others.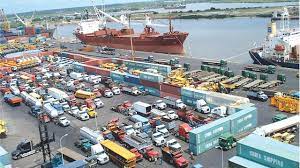 In a chat with Shipping Position Daily last week, the National Vice President of the Association of Nigeria Licensed Customs Agents (ANLCA), Dr. Kayode Farinto argued that if Nigeria can have a ministry for Aviation, then the Maritime industry deserves one, being the major source of the nation's revenue and economy.
He specifically called for the creation of a Maritime ministry in 2022, stating that it will further enhance a better organization of the Nigerian maritime industry and in turn boost the nation's economy immensely.
Also speaking, the Deputy President of Calabar Chamber of Commerce, Industry, Mines and Agriculture, Mr. David Etim, lamented that the advantage of its size and trade volumes, Nigeria is still crawling as regards implementing and exploring the benefits of the African Continental Free Trade Agreement (AfCFTA) compared to other African countries like Ghana and Togo.
"In 2022, we need to have a more robust long-term plan concerning the AfCFTA where Nigeria would be able to control its trade and not be controlled by other countries," Etim said.
Speaking on the development of shipping, Alhaji Aminu Umar, former President of Nigerian Indigenous Shipowners Association (NISA), hoped to see the implementation of duty waiver as approved in 2021, as well as the disbursement of the Cabotage Vessel Financing Fund (CVFF).
Aminu also called for an improved security framework on Nigerian waters and the Gulf of Guinea so as to curb piracy and reduce the risk insurance and demurrages on ship owners.
The National President of the Nigeria Merchant Navy and Water Transport Senior Staff Association; Engineer Bob Yousuo, urged the government to look into the improvement of seafarers' welfare. He also sought more strengthened collaboration with sister associations and government agencies.
"We also look forward to the commencement and the conclusion of the new NGIC CB for the maritime sector and ensure all ship owners in Nigeria conclude the effects of Appendix II of the Subsisting National Industrial Council CBA entered between the Shipowner and the Seafarers representative in 2019", Yousuo noted.
On his part, Dr. Muda Yusuf, Economist and Former Director-General of the Lagos Chamber of Commerce and Industry (LCCI) hoped for a corruption-free working environment, easy traffic flow at the ports, and particularly an effective integration of high technology port processes to the purpose of efficient ease of doing business.
Other stakeholders looked forward to a better collaboration among stakeholders and government agencies, effective training and certification of freight forwarders and clearing agents.
Kindly like us on Facebook