Registrar, National Association of Government Approved Freight Forwarders (NAGAFF) Academy; Mr Francis Omotosho has urged the Federal Government to address issues impeding Nigeria's participating in the African Continental Free Trade Agreement (AfCFTA).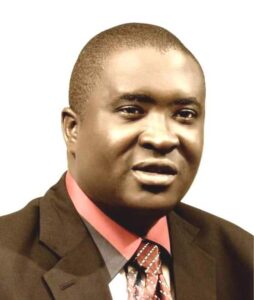 Omotosho stated this at a one-day workshop organised by the Nigeria Union of Journalists (NUJ), Lagos State Council, in Lagos, with the theme: "The African Continental Free Trade Agreement (AfCFTA) Challenges on Nigerian Businesses."
According to Omotosho, the AfCFTA has come to stay, but unfortunately, Nigeria is facing so many challenges, hence the government should do the needful to enable the country benefit from the initiative.
"Lack of commitment to eradicating existing trade barriers, inadequate trade infrastructure, inconsistency in trade agreement, issues with cross border payment and many more should be addressed," he said.
He, however, said for Nigerian businesses to key into the framework and concept of the AfCFTA and benefit equitably, Nigerians needed access to Information Communication Technology facilities (internet connection).
"Nigeria needs adequate training on the concept, needs access to capital/loan, access to multimodal transport system, provision of adequate security measures, integrated single African customs platform.
"There should be one acceptable and single African trade currency, 24 hours operations at land border posts, airports and seaports in Nigeria and others should be adopted for the country to benefit from AfCFTA," he said.
Omotosho noted that if well-implemented, it would boost economic growth, quality and quantity of goods available for the country.
Earlier, Mr Eugene Nweke, a former President of NAGAFF and Chairman of the occasion, pointed out that Nigeria having the greatest market on the continent, should position itself so as not to be at a disadvantaged position.
"If we position ourselves properly for AfCFTA, it will help in reducing poverty, especially among women, increase trade and others," he said.
Mr Adeleye Ajayi, Chairman, NUJ, Lagos Council, noted that successful implementation of AfCFTA would demonstrate to the world that Africa was emerging as a leader in global trade.
According to the NUJ chairman, AfCFTA has the potential to increase employment opportunities and incomes and help to expand opportunities for all Africans.
"In implementation, there should be careful monitoring of impacts on all workers; women and men, skilled and unskilled across all countries and sectors ensuring the agreement's full benefits.
"Also, achieving the full potential of AfCFTA will depend on putting in place significant policy reforms and trade facilitation measures," he said.
Kindly like us on Facebook