The Federal Government on Tuesday in Abuja pledged to support market access for trade in services under the African Continental Free Trade Area (AfCFTA).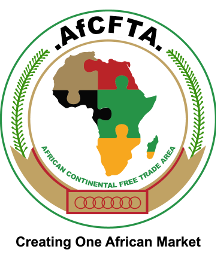 The Minister of State for Industry, Trade and Investment, Amb. Mariam Katagum made the pledge at the validation workshop for the report of the study on supporting market access for trade in services under AfCFTA for Nigeria.
The validation workshop was organised by the Nigerian Office for Trade Negotiations (NOTN) and Overseas Development Institute (ODI) of the Department of Foreign, Commonwealth and Development Office (OFCDO), United Kingdom.
Represented by her Technical Assistant, Mr Aminu Dogondaji, the minister described trade as an engine of economic growth with potential to create jobs, reduce poverty and increase economic opportunities.
According to her, efforts aimed at improving market access and enhancing the participation of Nigerian companies in international trade must be encouraged and supported.
She described a trade-enabling environment as critical toward the effective participation of Nigeria in international trade.
The minister, however, said that complementary policies were also required to address the various factors that often hamper competitiveness and limit access in both regional and global markets.
"For example, anti-competitive business practices and regulations that are unfavourable to business growth and development, as well as the challenges associated with inadequate ports, roads and other infrastructure.
"There is strong evidence that connectivity to markets is a prerequisite for even countries with the best trade policy frameworks to benefit from participation in international trade.
"Consequently, Nigeria and other developing countries, especially those that are landlocked, need to adopt pragmatic policies and approaches to overcome these obstacles in order to fully reap the benefits of global markets.
"With respect to trade in services, it is to be acknowledged that the sector has become the backbone of the modern economy, contributing more to economic growth and job opportunities than manufacturing, agriculture and mining put together.
"The major policy challenge, however, is that the sector is highly complex and heterogeneous, covering sectors and sub-sectors such as telecommunications, transport, postal and courier.
"Others are retail and distribution, environmental, health, professional, financial, education, tourism, and recreational services,'' the minister said.
Katagum urged NOTN to consult with services exporters to better understand the prevailing constraints and further initiate collaboration with sector-specific regulatory professional and private sector bodies in targeted partner countries.
She said that it would promote harmonisation of rules and requirements.
The minister of state reaffirmed Federal Government's commitment to ensure that the emerging rules-based trading system on the continent would be credible and reliable.
According to her, the system will serve the best economic development objectives and aspirations of Nigeria and its citizens.
On his part, Amb. Fred Agah, the Director–General, NOTN, said that the study would provide Nigeria with better understanding and the ability to analyse the sectors and identify areas to engage.
"Ideally, before you go to any negotiation, you need to understand the situation of your economy or the sector which you want to negotiate.
"You need to look at the prospects of market access in your partner countries,'' Agah said.
shippingposition
Kindly like us on Facebook/twitter