Oluyinka Onigbinde
A member of the newly-elected governing council of the Council for the Regulations of Freight Forwarding in Nigeria (CRFFN) Dr. Kayode Farinto has alleged that the Minister of Transportation, Mr Rotimi Amaechi already has a preferred candidate for the chairmanship position of the council.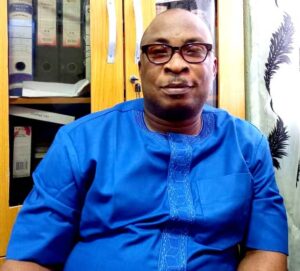 Farinto who is also the Vice President of the Association of Nigerian Licensed Customs Agents (ANLCA), while responding to a question about the headship of CRFFN council, told our correspondent that whoever thinks about becoming the Chairman of CRFFN is dreaming.
He stated that whoever is nursing such ambition is just wasting his time and he will not bother himself with nursing such ambition.
He said: "I am an ambitious person, but I have not even thought of it, this is because if I want to be the Chairman of the Governing Council, I may be living in a dreamland, because the last meeting we had with the Honorable Minister of Transportation, he already said he has his Chairman.
"He said that he already has a Chairman. What he meant was that whoever has an ambition should not waste his time. So I will be stupid to say I have the ambition to be the Chairman of the Council. I don't have time for that".
"But when we go and sit in the council, you must protect my agents and that is where we would have problems and crises. The real thing must be done. I don't have ambition towards being the Chairman because the Minister told us categorically that he has a Chairman", he said.
When further questioned whether it was right for the Minister to appoint a chairman on behalf of the council, he informed that section six of the CRFFN Act states that the Minister shall have the power to direct, he said this means the minister could direct the council the way he likes.
He argued that aggrieved freight forwarders can not challenge the Minister over this, because, "Section Six of the Council's Act says the Minister shall have the power to direct. That is an ambiguous word. It means the Minister will direct the way it would suit him, because whether we like it or not he is the minister. Even if you take such an issue to court, you would lose eventually" he stated.
Kindly like us on Facebook