Oluyinka Onigbinde  
There are indications that the Federal Government may have increased the value of some imported vehicles by 10 percent, this is even as the Nigeria Customs Service (NCS) has denied knowledge of such increase.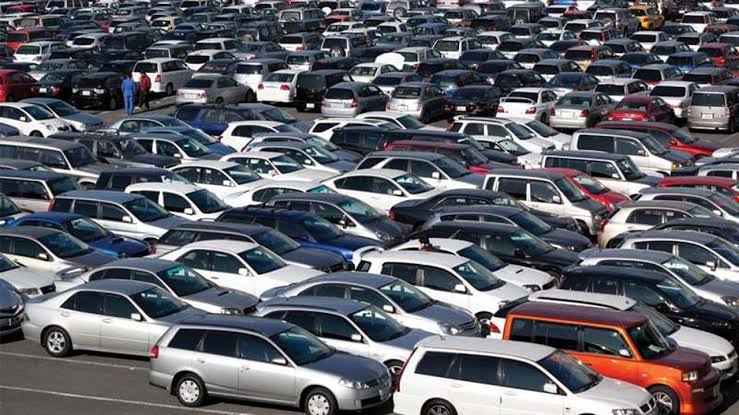 Freight forwarders who spoke to our correspondent explained that the  ex-factory price of imported vehicles have now increased by 10%, alleging that the NCS and the Ministry of Finance determine the ex-factory price of vehicles.
They stated that vehicles below 2014 now have an increase of 10% across board, and  accused Customs of killing trade facilitation just to increase revenue collection.
Confirming the increase in a chat with our correspondent, Mr. Ayo Suleiman, the Public Relations Officer of the PTML chapter of the Association of Nigerian Licensed Customs Agents (ANLCA) explained that although there has been no increment in duty payable on vehicles, there is a 10% increment in the ex-factory price of vehicles from 2014 downwards.
He explained that, "value of vehicles of 2014 downward have been increased by 10%, we are talking of vehicles of 2013, 2012, 2011 and others, it's like jacking up the ex-factory price and when we look at the percentage at which these things were been jacked-up and we got 10%  increment in the rate of value
"So in essence, what we have now is that there is an increment in the value of vehicles from 2014 downwards but there is no increment in rate of duty; what we have is increment in the ex-factory price.
"I want you to know that it is the Ministry of Finance and NCS that determines the ex-factory price" he said.
When asked of the implications, he said "It will affect the total cost of every vehicle from 2014 downwards, so the total cost of these vehicles will go up by a minimum of 10%. Invariably vehicle price will go up with that equal percentage".
Also speaking to our correspondent, the Deputy President of the National Association of Government Approved Freight Forwarders, Mr Nnadi Ugochukwu, confirmed that there has been an increase in the value of vehicles below 2014.
According to him, "for instance, the value of a Toyota Camry 2010 as at November 2022 was $4100 now it is $4510; so when you look at it, that's 10% increment, so they can't deny that, that's just an example of some of these vehicles that have been increased by 10%".
Meanwhile the NCS Spokesman, Comptroller Timi Bomodi, has denied any increment by the service on the value of used imported vehicles. He said the service does not have the right to arbitrarily increase the value of vehicles, except the fiscal policy support an increment
Bomodi in a televised programme monitored by our correspondent, noted that the Vehicle Identification Number (VIN) determines the value and duty payable on any vehicle.
He said that "There has not been any increase on duty payable on used vehicles, as a matter of fact duties that are charged on any commodity are not arbitrarily issued, if fiscal policy supports an increment, then there will be an increment, so Customs does not have the right to increase duty on anything arbitrarily, so the status quo will still remain for duty for used vehicles.
"The VIN is still in place, once you input the year and model of a vehicle, it automatically gives you the duty payable on the vehicle.
"I don't really know where the complaints are coming from, because as at last year, there was no complaint from any agents as to the value the VIN protocol was producing.
"But one thing is also clear, we should realise that we are talking about values and one thing about values is that they're not static, values always change and when they change, payment of duty for these vehicles will reflect the current reality. So the VIN is still an automated process devoid of manual intervention" he said.
shippingposition