Oluyinka Onigbinde
The acting national president of the Association of the Nigerian Licensed Customs Agents (ANLCA); Dr. Kayode Farinto has alleged that hoodlums sponsored by an aggrieved faction of the association attacked one of its executives; Mr Wale Cole at the Tin Can port on Thursday.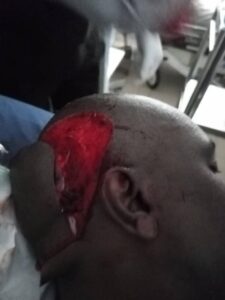 Recall that hoodlums had stormed the ANLCA chapter Secretariat at Tin Can Port and disrupted activities on Thursday leading to an attack on the Senior Special Adviser to the National President on government warehouses; Mr Wale Cole
Farinto, while briefing newsmen on Friday said Cole was innocently driving into the ANLCA secretariat at Tin Can, when he was identified by some of the hoodlums who are loyal to the other faction of the association.
He said the hoodlums attacked him with the aim to kill him, by matcheting him on his head, but he managed to survive and is currently receiving treatment at the Intensive Care Unit (ICU) of an undisclosed hospital.
Giving full details he said: "I want to intimate you about the recent happening in ANLCA and to make people know the truth, what happened is that few weeks ago, before now we had a situation where the Commissioner of Police said he is going to send the OC legal to know the genuine Board of Trustees (BoT) and that between now and then, everybody should maintain status quo and that there shouldn't be any meeting whatever and we've been maintaining that until about two weeks ago when we heard a rumour that they are planning to have a western zone meeting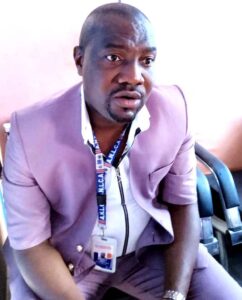 "We wrote to the Commissioner of Police and he stopped that meeting. So on Wednesday we heard that they're going to have another meeting and the Chairman of Tin Can, Ojo Akintoye, called the attention of the commissioner of police, but to our surprise it was even police that gave this other group cover and protected them to have a meeting.
"Immediately, some people kicked against them having their meeting since the commissioner of police has said that everybody should maintain status quo and questioned why they should have a meeting; not quite long after that we noticed that one of our executives Mr Wale Cole was attacked after some people pointed at him and they started matcheting him and his scalp was almost removed.
"We just want Nigerians to know that we are law abiding, but one of us is down in ICU now and were praying God will revive him".
He however appealed to members to be calm and not take the laws into their hands. "I am just using this medium to appeal to our members to be law abiding and calm, not that we are weak, but we believe in the judiciary and we trust that the Inspector General of Police (IGP) is going to do justice".
"Nobody has the monopoly of violence but we believe that a good patriotic leader must be a nation builder not the one who call thugs to start matcheting fellow members", he cautioned.
Kindly like us on Facebook/twitter