The Aviation Ground Handling Association of Nigeria (AGHAN) has lauded the Federal Government for approving the new Safety Threshold Ground Handling Rates for ground handling companies operating in the country.
The association's Chairman, Mr Olaniyi Adigun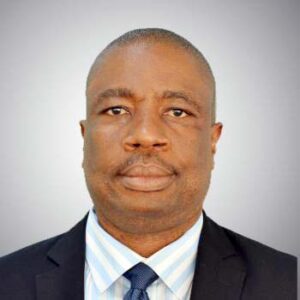 , gave the commendation while briefing aviation correspondents in Lagos on Monday.
Adigun noted that the new rates, which were approved by the Minister of Aviation, Hadi Sirika, was 35 years after the last amendment.
He said with this approval, the Nigerian Aviation Handling Company (NAHCO) and Skyway Aviation Handling Company (SAHCO) would now charge the same rates as their counterparts in the sub-African countries.
Others included Precision Aviation Handling Company (PAHCOL) and Swissport Handling Company,
"We want to appreciate the minister of aviation for having the foresight to come to the rescue of the ground handling companies.
"In fact, the Federal Government saved us from extinction because the low pricing was gradually killing the ground handlers.
"However, with the right pricing in handling rates, we will be able to provide quality, efficient and safe service delivery to our clients. We will be able to compete with any service provider gradually.
"We will be able to acquire modern equipment that can facilitate handling. To me, it is a new dawn and a new development that will inject more lives into the industry.
"This is because if the industry is booming, more foreign investments will be encouraged to come in and participate. The more we have investors, the more capital we have for the country.
"So, it's a win-win situation in terms of having quality service delivery; to the government, it will be able to derive more revenues from the sector," he said.
Adigun said before the new regime,, they were still charging at $400 for an operation that cost $4,000 in some African countries.
He added that at $4,000, the government's five per cent was about $200; and that is what the Ghanaian government gets, for instance.
He said that there was a lot of disparity between what the Nigerian government is getting and what it ought to be getting.
"That was a lot of capital flight out of the country," he said.
Adigun noted that with the old regime, the government was losing money, the service provider was losing money and with this, they could not attract quality staff or carry out efficient training.
He said the association would come out with an MoU, which would stipulate disciplinary measures for violators of the directive.
The Nigerian Civil Aviation Authority (NCAA) approved between $1,500 and $5,000 for passenger and cargo flights for handlers of narrow and wide-body aircraft, respectively.
Narrow body aircraft included Boeing B737, Airbus A320, ER 135 and ATR, while wide body aircraft were B767, A330, B777, B747 and B787.
The new ground handling rates for international and domestic operations will become effective on Oct. 1, and Jan. 1, 2022, respectively.
Kindly like us on Facebook