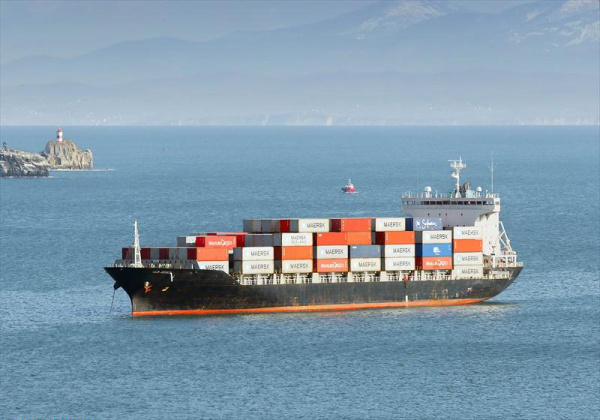 Ocean carriers appear to have held onto most of their August GRI gains this week on the transpacific and Asia-Europe tradelanes – and have halted the spot rate erosion on the transatlantic.
Xeneta's XSI Asia-North Europe spot rate component ticked down slightly, by 2.5%, for an average of $1,692 per 40ft, after a 31% jump the previous week.
The average rate falls below the circa-$2,000 per 40ft FAK rates the carriers were seeking, but they will still regard their GRI campaign as a success, and a platform from which they can launch another GRI for September.
Moreover, rates from China to North Europe are still available at $1,300 or less from a few carriers, with a validity of two weeks.
Nevertheless, Asia-North Europe carriers are being more judicious in their capacity management, including top-ranked MSC, which has voided the sailing of a standalone relaunched loop for the past two weeks.
Notwithstanding the political importance of the May-relaunched with extra calls standalone Swan loop to the Geneva-headquartered carrier, MSC has not hesitated to cancel the sailing as a consequence of soft demand. The 13,988 teu MSC Deila won't depart from China this week as advertised.
The proactive approach by carriers to capacity management chimes with the bleak outlook for liner profits given by Maersk and Hapag-Lloyd during Q2 earnings presentations. Hapag-Lloyd CEO Rolf Habben Jansen told analysts yesterday there were a number of tradelanes where "rates are clearly below cost", and "unsustainable".
He said supply growth would continue to outpace demand into 2024, which meant, he said, "we actively need to manage costs again as we used to in the past".
However, container spot rates on the more robust Asia-Mediterranean route seem not to have felt any pressure from an injection of extra capacity, Drewry's WCI reading staying flat this week, at $2,072 per 40ft.
On the transpacific, targeted capacity management is also playing a big part in holding onto recent GRI gains, with the XSI Asia to US west coast reading edging up 3.5% this week, to $2,006 per 40ft. And for the east coast, the Freightos Baltic Index (FBX) spot recorded a jump of 9% on the week, to $2,904 per 40ft.
This could have been driven by the spike in the number of days ships are having to wait to transit the Panama Canal, a delay caused by a reduction in the number of vessels allowed to use the waterway daily due to low water levels.
Elsewhere, on the transatlantic tradelane, the collapse in spot rates has bottomed-out with all the indices basically stable this week, at rates of between $1,600 and $1,700 per 40ft.