The Senate on Tuesday, urged the Federal Government to collaborate with the Lagos State Government to ensure the relocation of tank farms from Apapa in Lagos State to other areas.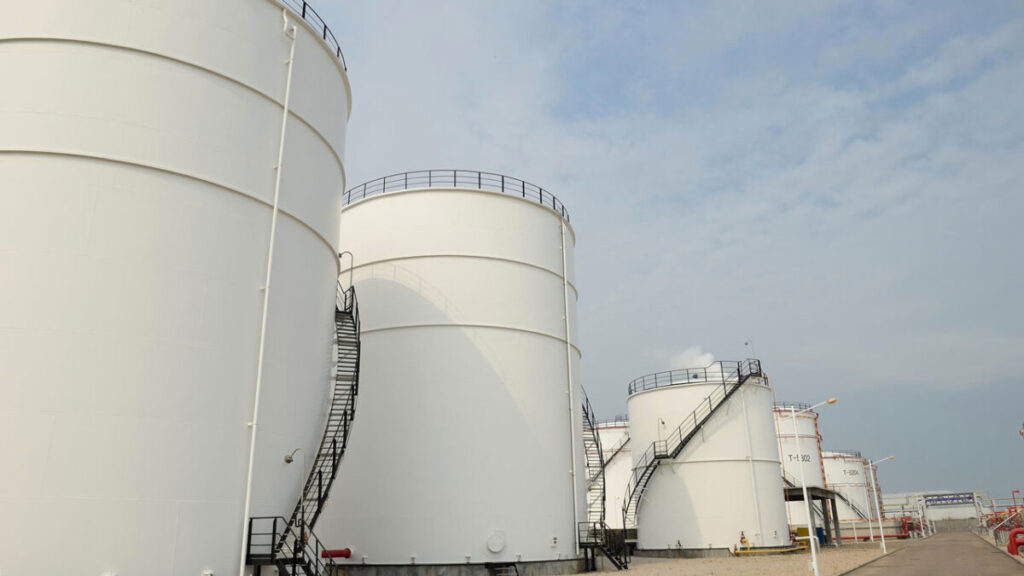 The resolution followed the adoption of a motion moved by Senator Oluremi Tinubu and her two other colleagues, Messrs Solomon Adeola and Adetokunbo Abiru.
The lawmakers commended the Federal Government for the reconstruction of Oshodi-Apapa Expressway, and the completion of the Apapa Ports spur line of the Lagos -Ibadan rail.
They urged the private terminal operators to explore water transport as an option in the movement of containers.
Tinubu had earlier noted that the Apapa gridlock had persisted on access roads to Lagos seaports for many years, saying it was a source of concern for individuals and business owners plying the road.
"The Nigerian Ports Authority recently introduced the electronic call up system for admitting trucks into the terminal and to control the movement of trucks in and out of Lagos Seaports," she said.
The lawmaker said that in spite of the well-intentioned initiative, the chaotic traffic situation had lingered as tankers and trucks were still being parked indiscriminately on the roads causing inconvenience to residents, commuters and business owners in the area.
"We are concerned that the tankers have not been incorporated into the e-call up system and the areas where container trucks used to be stationed has now been taken over by the tankers.
"The gridlock has persisted due to the terrible condition of Apapa port, the concentration of Tank Farms in the area and the indiscriminate parking of petroleum tankers.
"The tank farms attract thousands of trucks and tanker drivers who lift the petroleum products for onward supply to Nigerians, who owing to the paucity of parking lots, take up all the space on the road instead, thereby causing traffic," she said.
Tinubu called on all stakeholders to work towards ensuring a viable working system and institutions that will benefit the people.
The Senators urged the Federal Government to collaborate with the Lagos State Government and other critical stakeholders to evacuate all petrol tankers and heavy duty vehicles along the Apapa ports access road.
The red chamber called on the Federal Ministry of Works to commence the reconstruction and repairs all access roads to seaports, namely: Apapa Creek road, Apapa Oshodi Expressway, and Tincan Island.
It also directed the Committee on Marine Transport to investigate the implementation of the e-call-up system and allegations of extortion by port officials and report back to the Senate on the way forward.
It also directed the Committee on Marine Transport, Works and Petroleum (Downstream) to meet the NPA, concessionaires, the Nigeria Union of Petroleum Engineers and all other stakeholders to ensure resolution of pending conflicts and ensure synergy among stakeholders.
Kindly like us on Facebook