Just 12 months ago, the 2009-built 4,253 teu Synergy Oakland was preparing to commence a two-month charter with Hapag-Lloyd at a rate of $160,000 a day.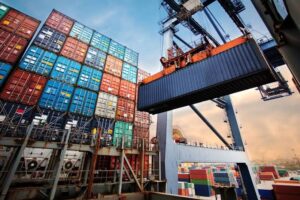 Incredible as it may seem, for a classic panamax ship fortunate to achieve $10,000 a day before the pandemic, the charter with the German carrier meant the shipowner was 'taking a haircut' on its previous fixture, which saw it earn $202,000 a day for a three-month charter, banking $18m of revenue.
Moreover, Euroseas Shipping, a Greece-based non-coperating owner (NOO), acquired the ship for just $10m in December 2019, when its most likely destination appeared to be an early visit to the ship graveyards of the Indian subcontinent.
After the Hapag-Lloyd charter, Synergy Oakland saw a short-duration spot fixture at $180,000 a day before comvmencing a four-year time charter in March with Israeli carrier Zim at $42,000 a day, bringing in total contracted revenue of $61m.
However, since the summer, when the freight market went sharply into reverse, average daily hire rates for panamax containerships have slumped to about $20,000 a day – and are only prevented from tracking even lower by the lack of open tonnage on the market.
This could all change in the first quarter next year, if charterers are able to buy themselves out of expensive long-term agreements, or if distressed carriers are unable to continue paying elevated hire rates, to carry cargo at low freight rates, and thus breach the payment terms of the charter party.
In both scenarios, the charter market would be flooded with fresh open tonnage, particularly in the smaller sizes in the 'new normal' uneconomic-to-operate bracket.
What usually happens in these situations is that owners will ask brokers to seek out spot options for the ships, and the fierce competition for cargo will drive daily hire rates and, subsequently, asset values down.
The NOOs however, like their ocean carrier clients, have very healthy balance sheets and might on this occasion decide to lay-up redundant ships rather than operate them at sub-economic hire rates.
Nevertheless, although some older tonnage may be sent for demolition, shipowners will hope that idling their younger ships will allow time for the market to recover and a new, more profitable cycle to begin – somewhere between the highs of the past two years and the lows of the pre-pandemic market.
And, with ocean carriers starting to lay-up their chartered-in vessels – Synergy Oakland has been 'awaiting orders' at anchor off Ningbo since 19 December – the idle tonnage fleet looks set to grow exponentially in Q1 23.
Moreover, if blanking and 'sliding' strategies continue to be ineffective in preventing falling freight rates from bottoming out, carriers may be forced to consider temporarily suspending more services and laying-up owned fleets.
Alphaliner's last inactive fleet update, assessed on 5 December, recorded 261 idle ships, for a capacity of 1.4m teu, representing 5.3% of the total cellular global fleet.
shippingposition
Kindly like us on Facebook/twitter