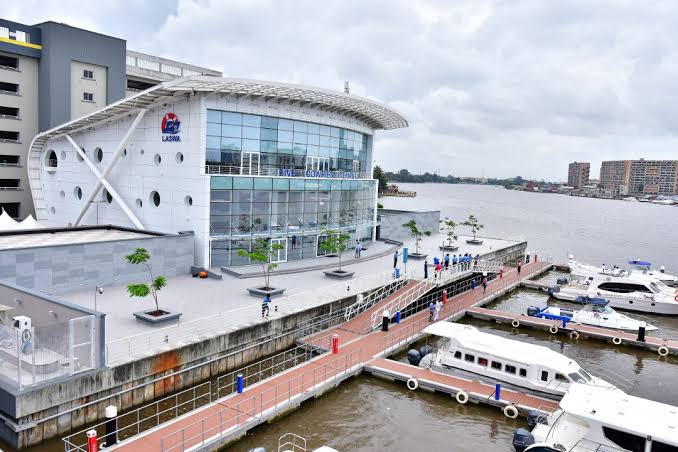 The concession of seven newly commissioned jetties in Lagos has sparked controversy among boat operators in the state.  This is even as stakeholders have expressed concerns and asked the Lagos State Waterways Authority (LASWA) to provide clarity about transparency on the decision-making process behind the concessions.
Recall that in May 2023, the Lagos State Government commissioned seven jetties across various riverine communities in the State. The jetties include: Ilashe Jetty, Amuwo-Odofin; Ijegun Egba terminal, Amuwo-Odofin; Marina Jetty Badagry; Isalu Ajido Jetty Badagry; Offin Jetty Ikorodu; Ito Omu jetty Epe; and Liverpool in Apapa.
Checks by Shipping Position Daily last week revealed that these jetties are currently lying fallow without use, three months after commissioning. It was also gathered that associations of boat operators as well as other corporate bodies have bided for the concession of the jetties since they were commissioned.
Our correspondent who visited the Liverpool Jetty in Apapa last week observed that the newly- commissioned jetty by the State government looks very untidy and not operational as boat drivers together with their passengers have turned the jetty into a safe haven to relax and have a nap, before their trip. Boat operators are still currently loading and onboarding their passengers at the dilapidated jetty directly under the bridge.
Similarly, our correspondent also observed that the newly-commissioned state-owned floating jetty at Marina in Lagos is not open or accessible to private boat operators as there are clear indications that it is being run solely by LAGFERRY; a ferry operating company owned by the Lagos state government.
In a chat with the Lagos state chapter Secretary of the Association of Tourist Boat Operators and Water Transporters (ATBOWATAN), Mr Ayomikun Aworetan, he alleged that LASWA the regulatory body in charge of the state-owned jetties has handed over some of the new jetties to LAGFERRY.
Aworetan decried that the state government is not creating an enabling environment for private operators as they have introduced and empowered LAGFERRY to take over most of the jetties creating an unhealthy competition for them.
The ATBOWATAN scribe noted that his association has been bidding for the concession of the newly commissioned jetties, but there has not been any development from LASWA.
He specifically stated that private operators are currently not allowed to use the recently commissioned floating jetty at Marina.
In his words: "LASWA is regulating the waterways and they are also into LAGFERRY in one way or the other. The Lagos State Government under the Ministry of Waterfronts built jetties and handed them over to LASWA. LASWA regulates the jetties and hands them over to LAGFERRY.
"ATBOWATAN has been bidding for the concession of these jetties, but we have not heard anything from LASWA. It has been handed over to LAGFERRY. LAGFERRY is operating from some of the jetties already. There is no official communiqué that it has been given to them.
"Even this new floating jetty recently commissioned here in Marina by the state government, we can't operate from there, because they said it was LAGFERRY that built it. So, we can't operate from there. These are the bottlenecks. They are saying that they want to create an enabling environment for business to thrive and for employment to increase, but they are making it worse".
When contacted, the Head of Operations of LASWA, Mr Ibrahim Famuyiwa informed that the business model for all the state-owned jetties is that they are being issued to interested operators based on a bid process. He noted that the bid is now open to boat operators, facility managers and LAGFEERRY depending on which of jetty the operator is interested in.
Famuyiwa added that the rigorous selection process is being managed by the Procurement department of the agency and whoever comes out with the most favourable bid will get the concession of the jetties on an agreement basis with the state government.
"All of these jetties are being issued to operators based on a bid process and that bid is now open depending on which of the jetty the operator is interested in, either a boat operator, facility manager or even LAGFEERRY itself. You can bid for it and this goes through a rigorous selection process and whoever comes out at the end with the most favourable bid, the jetty will be issued to them on agreement basis", he explained.
He however confirmed that the newly commissioned jetties have not been concessioned to any operator yet. "We have a procurement department that takes care of all this. But the process is ongoing as regards to one or two of them.
"This procurement process is a very rigorous one as you might know that a lot of people will be bidding for these jetties. It is a bit competitive. But I will need to confirm from the Procurement department to be able to tell you when the process will be closed. But for now, I think they are still receiving bid interest".
Reacting to the allegations that the jetties have been concessioned already to LAGFERRY citing the Liverpool floating jetty as an example, the LASWA Official said "That is a privately owned jetty to LAGFERRY. It is a newly developed jetty by the state government which was developed based on a request from LAGFERRY " he noted.
On his part, the National Public Relations Officer of WABOTAN, Chief Raymond Gold confirmed that bidding is still in process as his association is yet to receive any official development from LASWA on the process. He assured that the jetties will be effectively run if given to the associations of boat operators than when given to government agencies.