About 17 months after the rollout of vaccination against the rampaging coronavirus pandemic, the Nigerian government has said only about 27 million eligible persons have been fully vaccinated.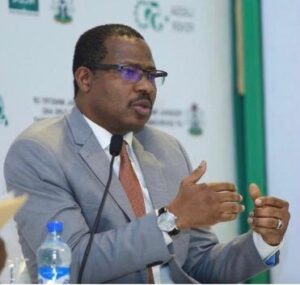 The Executive Director of the National Primary HealthCare Development Agency (NPHCDA), Faisal Shuaib, disclosed this on Monday in Abuja at the flag-off of the SCALES 3.0 strategy.
Mr Shuaib said the country's vaccination coverage has progressed from about 17 million to 40 million for the first dose as of 8 August.
He noted that the number of eligible persons who are fully vaccinated currently stands at 27,703,573.
"Therefore, the proportion of the total eligible population that have been vaccinated in Nigeria is 25 per cent," he said.
To achieve herd immunity against COVID-19, Nigeria had set an ambitious goal of vaccinating 40 per cent of its over 200 million population before the end of 2021, and 70 per cent by the end of 2022.
This is based on recommendation from the World Health Organisation (WHO).
Speaking ahead of the vaccine roll out in 2021, Mr Shuaib had said about 40 per cent will be vaccinated in 2021, while the remaining 30 per cent will be covered in 2022.
To vaccinate 70 per cent of Nigeria's estimated 200 million population means 140 million people would have received their full doses by the end of the year.
But with only about 27 million persons vaccinated so far, Nigeria may not meet its set target.
Nigeria is not the only country left behind in the COVID-19 vaccination race. According to WHO, only two African countries, Mauritius and Seychelles, have fully vaccinated 70 per cent of their population as of the end of June.
Kindly like us on Facebook/twitter