Ahead of the much-anticipated election into the governing council of the Council for the Regulation of Freight Forwarding in Nigeria (CRFFN), leaders of the various freight forwarding associations including registered clearing agents said they eagerly await the directives of the Minister for Transportation, Mr. Rotimi Amaechi on modalities and schedule of the elections.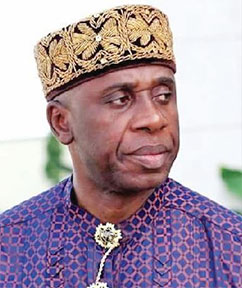 There have been speculations as to how members of the new council will be elected; while some clearing agents are canvassing for associations' representation, others are averse to this.
While speaking in the issue, the National Vice President of the Association of Nigerian Licensed Customs Agents (ANLCA) Mr. Kayode Farinto confirmed that there are no updates yet as regards the modalities of the CRFFN elections. In his words, he said, "the Ministry of Transportation has promised to roll out the timetable and modalities of the elections, but unfortunately we've not seen it up till now. Until is it done, no one can do anything.".
Also, a Freight forwarder, Mr. Festus Ukwu also told Shipping Position Daily that he is not yet aware of any schedule or timetable as regards the CRFFN elections. "Is there any election coming up? Well, we have not been told. We have not been given any schedule of the election so far. We have not got any schedule, timetable, or any information that the election is coming up. So I cannot give information on what I don't have the date", he said.
Also speaking on the CRFFN elections, Mr. Pius Ujubounu a freight forwarder and member of Association of Nigerian Licensed Customs Agents (ANLCA) noted that CRFFN is primarily about freight forwarders as long as they are registered as members and also as corporate organizations. However, any registered member of the council can choose to contest in the elections.
"If anybody is willing to go for the elections, he or she can apply as a registered member from a registered corporate organization for legitimacy. An Association is based on the recognition of the members of the council by accreditation. They can only result to the association when it is absolutely necessary but under normal circumstances, the council is for freight forwarders not for associations", Ujubounu said.
He however urged ANLCA members to resolve their rivalries in order to participate maximally in the elections. "ANLCA has to deal with their own internal disorder before talking about any other thing. It is the corporate organizations in the case of ANLCA that are members of the council. It is individuals in terms of other associations that are members of CRFFN", he concluded.