The Comptroller General of Nigeria Customs Service, Col. Hameed Ali (rtd) has described the National Institute for Policy and Strategic Studies (NIPSS) as one of Nigeria's 'highest think-tank",  and pledged to support it in all ramifications to achieve its purposes.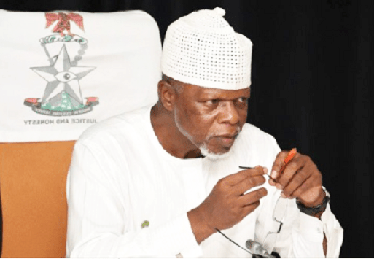 The Customs boss made this known at the service's Headquarters in Abuja  on Tuesday when he received the delegation of NIPSS led by its Director General; Professor Ayo Omotayo.
The CG stated that the Nigeria Customs Service will remain committed to partnering with NIPSS to proffer scientific solutions in the areas of trade facilitation and monitoring of informal trade at various entry and exit points.
In the area of capacity building and training, the Comptroller General also appreciated NIPSS for the usual support, adding that the service has benefitted a lot from the programmes, which according to him, is an added value to the officers and men of the service.
"Any opportunity to train our men and improve our e-commerce policies will quickly be considered." Comptroller General said.
Speaking earlier, the Director General of the National Institute for Policy and Strategic Studies, Professor Ayo Omotayo, applauded the efforts of Comptroller General of Customs, especially in the fight against economic saboteurs and revenue generation.
"I have always been following your glorifying engagements and every effort that your agency as well as every other security agency is giving to Nigeria," Omotayo said.
He said that the visit is aimed at building a cordial relationship with the Nigeria Customs Service in the area of research and training for effective service delivery.
He also applauded the impactful intervention granted by the Comptroller General to the institute and pledged to improve Service's data system, to help widen its influence in terms of economic growth and security.
shippingposition
Kindly like us on Facebook/twitter