As part of efforts to make clarifications with regards to duty value on certain items, the Nigeria Customs Service (NCS) has disclosed that there is no uniform value for used items including vehicles.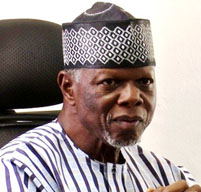 This was made known by the Deputy National Public Relations Officer of the NCS, Timi Bomodi during a media parley held in Lagos.
He explained that the degree of depreciation on used vehicles may not be the same, even if the vehicles were manufactured same period, while stating that the NCS is currently looking into complaints by some importers and agents that there are variations in value and duty, using an improvised system of checking degradation of the used item being imported.
Deputy Comptroller of Customs, Bomodi also faulted the behaviour of some vehicle importers who allegedly adjust odometers on new vehicles to give a false impression of being a used vehicle that has covered high mileage with a view to evading accurate duty payment. He further highlighted several cases of false declarations, concealments and other unlawful antics by some importers and their agents to underpay taxes.
Speaking on the theme, 'Trade Facilitation, A Tool For Enhanced Revenue Generation: The NCS Perspective', the spokesperson said the Service has achieved 90 percent automation of its operation.
Kindly like us on Facebook