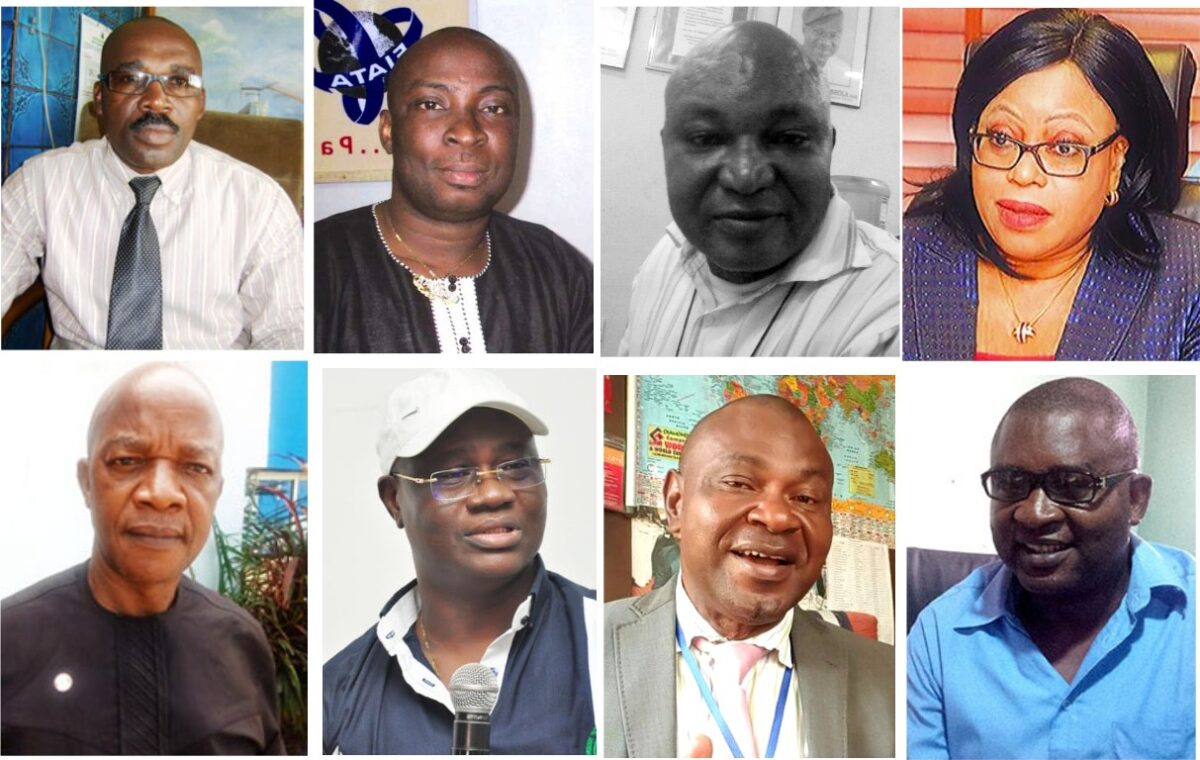 Dr. Increase Uche (National President NAGAFF)
Over the years, port terminal operators have shown that they have failed in managing their container yards effectively. The traffic gridlock on the ports access roads is a spillover of what is happening inside our port terminals. I suggest that Port terminals like JPS and TICT should be merged to have more yard space for cargoes. This is because the port terminals have failed to manage the spaces given to them effectively, and that is why we have congestion inside the port terminals.
Dr Kayode Farinto, (Vice President, ANLCA)
Yes, some terminal operators have improved on their efficiency through the acquisition of modern port handling equipment. Some of them have brought in new equipment, at one point or the other. While some others have not invested a kobo in their terminals. These set of port terminals are still using the equipment they inherited from the Nigerian Ports Authority in 2006. These type of terminal operators should be shown the way out. Non-performing operators should have their agreement terminated.
Festus Ukwu (Secretary-General NCMDLCA)
The terminal operators have made things even worse than when NPA was in charge. Though things have not improved anyways, there is a need for continuity. I would advocate that the renewal should carry some new clauses that will make it mandatory for them to give adequate and potential services for the interests of their clients which are the freight forwarders.
Princess Vicky Haastrup, (Chairman, STOAN)
I think we have done well, because we know the history of the dilapidated state of the Nigerian port before concession. When you look at that, you will know the terminal operators have done really well, to be able to generate income for Nigerian Port Authority. There has been a lot of development in the port including service delivery. We have done all of the things we are expected to do to a large extent, but we can do better. We know that there are lots of issues that are constituting encumbrances in the Nigerian port system, such as the port access roads and others like that.
Simeon Nwonu (Vice President, NAGAFF)
When you look at the concessionaire, it appears to have been muddled up, this is because the government did not involve critical stakeholders before issuing licenses to terminal operators. This has made the terminal operators disregard freight forwarders. We now have a lot of encumbrances in the port.
Comrade Adewale Adeyanju (President-General, MWUN)
We will still insist that the present terminal operators should be retained. They have already done what I think is best for them as employers of labour. Our fear is that in the process of shopping for new investors, the government should not bring somebody that will turn the industry upside down. We are not saying that the government should not review the operations of the terminal operators, but we are saying that they should allow peace to reign in the industry because from 2006 till date, we can say that there is an element of improvement in terminal operations.
Stanley Ezenga (PRO, NAGAFF)
We all know the state of the port before they came in. They have invested in terms of infrastructure. Even though their service has not been too efficient like other developed countries. But with the massive deployment of cargo handling equipment, I believe their best is yet to come.
Pius Ujubuonu (ANLCA Chieftain)
Before we can access the terminal operators and determine if their concession should be renewed, we need to first of all identify the enabling laws that they signed under the agreement. How friendly were the laws? Is there any law under which the concession agreements were signed? If there were laws, then we should follow what the laws stipulate, because these are the things you can use as parameters for their performance and renewal of concession.
Kindly like us on Facebook