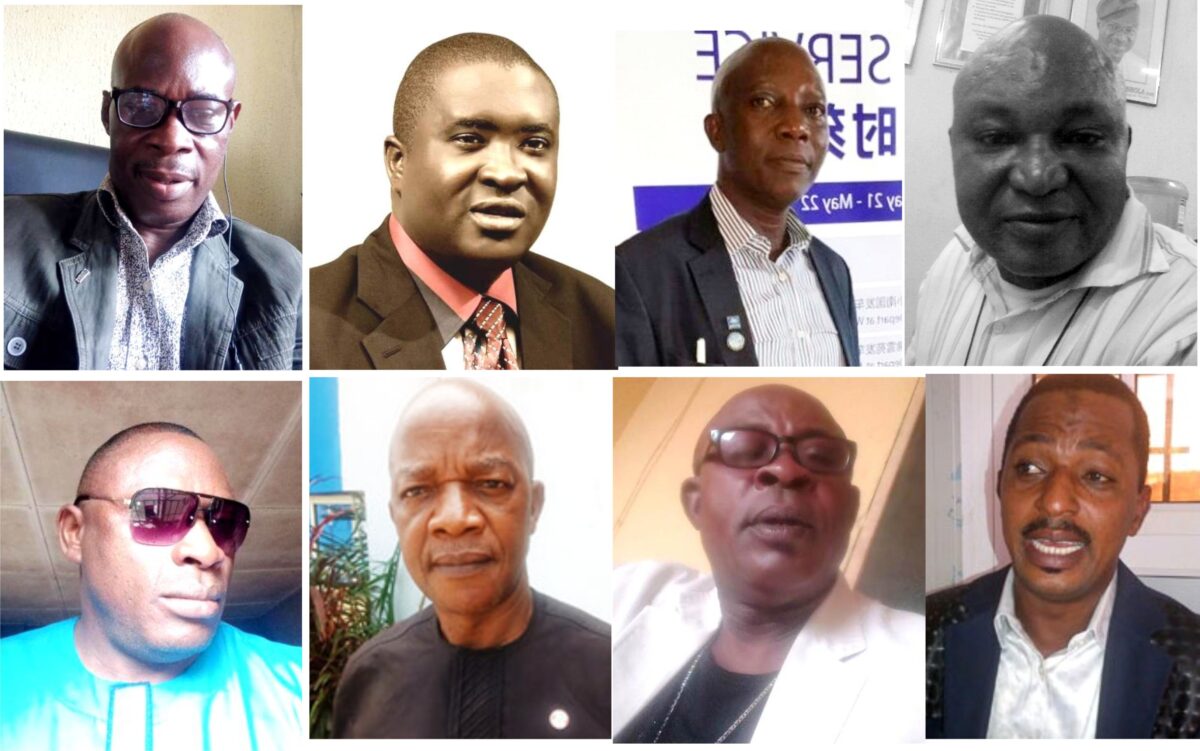 Innocent Elum (BoT Secretary, AREFFN)
I do believe in it. It is the best thing that can happen to us as a nation, if Customs operations are automated to the extent that human interference with documentation is drastically reduced, even though you cannot remove it entirely. If this is drastically reduced, it implies that there will be no delays and other things will follow. There will be faster clearance of cargoes; the system will work faster and more efficiently. It is the best thing that can happen to us as a nation if Customs operations are automated. I believe in it.
Francis Omotosho (Registrar, NAGAFF Academy)
That is another significant indicator that Nigeria is still under colonialism which means we don't know what to do by ourselves. We are looking for someone else to put our house in order by signing an arrangement with foreign private companies. We have had lots of Public-Private Partnership arrangements in the past with the Customs such as Pre-shipment Inspection Agents and the likes and the end result was zero. Customs did not learn from it nor were they able to continue and improve on where those guys stopped. They brought scanners for Customs to understudy them and put them to use, but today those scanners are nothing to write home about. I hope those will not also result in that and if it does, it will just be a waste of time and resources.
Babatunde Mukaila (National Secretary, ANLCA)
The e-customs project is absolutely the way to go. It is a global best practice. If well structured, it will curb the endemic corruption in the maritime sector as it relates to international cross border customs protocols.
Festus Ukwu (Secretary-General, NCMDLCA)
There have been several attempts before now to concession Customs operations, but they all failed. Now that they have done it, we hope it will be better, but I bet you, they would not find it very easy. After the concession of NPA and other government agencies, are the ports faring well or are they making money for the pockets of individuals? I think they just want to enrich the pockets of certain individuals who are powerful enough to move the initiative. Customs have always been generating revenue, so why are they concessioning their operations. They should just relax all the import policies and the make environment friendly for business.
Taiwo Fatomilola (National PRO, AREFFN)
I would have preferred the former procedure, but if this is the way Customs wants us to go, then they should readdress their system. For the little I have seen so far, it is a bundle of deception
Simeon Nwonu (Deputy National President, NAGAFF)
Looking at the whole system, freight forwarders can tell you that instead of experiencing better trade facilitation in Customs procedures by talking about 24 hours clearance, it is not working. So the nomenclature called e-Customs cannot do any magic. There's always internal subversion of every good intent initiated by the government. The same government will subvert it and make it not work. However, let me sound positive that the e-Customs will work. We hope it will work. We are looking forward to e Customs believing that it will help us in trade facilitation.
Rev. Alex Nwokedi (National Financial Secretary, AREFFN)
The problem we have is the implementation. It is good that they have signed the agreement. It is a very good development if the government will put an enabling environment for that to thrive. There should be enough infrastructure to back it up through training and retraining. The training should not only be for Customs officers alone, but also for freight forwarders as many of them are not computer literate. I assure you that if it is effectively carried out, the issue of manipulation, evasion of duty and others will be a thing of the past.
Segun Musa (National Deputy President, NAGAFF)
Yes, because it is my project. As a matter of fact, I'm one of the first stakeholders that proposed it and also presented it to Mr President in 2015 as a working document before President Buhari resumed office. I'm optimistic that it will not only work, but would address most challenges in the industry.
Kindly like us on Facebook