Bala Muhammed (Secretary-General, AMATO)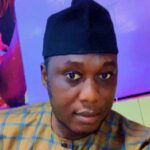 In my own opinion, having an additional Deep Sea Port in Lagos State would assist in the decongestion of Apapa/Tincan ports. It will also accelerate a smooth and hitch free clearance of cargoes at the ports. The development of the Badagry deep seaport will provide more employment opportunities, foreign direct investments and stimulate economic development of host communities. It is a welcome development. This will boost trade activities and in turn have a positive impact on the nation's economy.
Frank Obiekezie (National Secretary, AREFFN)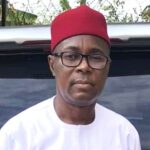 It looks like both Federal and State levels don't listen to public opinion. Public opinion has been that the Lagos area has been congested and we should be strategic in thinking and allocation of resources. The Lekki area is already being congested by the Lekki deep seaport, refineries and others. Lagos is not breathing now. So economically, I don't think it is wise to go for another deep sea port.  There should have been other things to be developed along the Badagry axis such as tourism and others. Some of these things are initiated by interest groups and there is no argument you'll make to dissuade them because they must have calculated their profit. Nigeria is growing anyway, there might be a need for such a port, but there are areas in Nigeria that need this port according to their resources. Most of the bonded terminals are currently empty. But for now, I don't think Badagry deep seaport is a necessity. I could be a project for the future.
Chief Raymond Gold (National PRO, WABOTAN)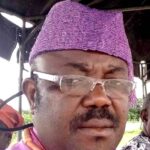 My take on this is that the more the merrier. Lagos is strategically located and shipping has its own attraction in terms of what makes importers take their cargoes to a particular port. Some of the factors include ease of doing business, distance and all. We have other seaports in the country but Lagos has become attractive because of its location and some other factors. I don't see it as an issue. If the Deep sea port in Badagry is well developed, then I think it will be better for everybody and the country. I don't see it the other way that it should be taken to other areas of the country. We should consider the population and the market. I am not against the Badagry Deep seaport.
Stanley Ezenga (General Secretary, Western Zone NAGAFF)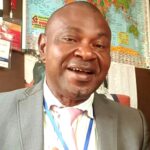 As far as I am concerned, the construction of Badagry seaport is a waste of scarce resources. Don't forget that Badagry and Cotonou have close proximity. So the Cotonou port is already serving those in those axis. Development has not really reached Badagry for increased cargo throughput if the port is functional. Therefore the efforts made to develop that place to me is a waste of resources. Lekki deep seaport just came on board and for now it is highly under-utilised even though it is supposed to be a transit port. Why another seaport when we have not finished utilizing the ones we have on ground?
Dr. Chris Ebare (Chairman, Institute of Chartered Shipbrokers)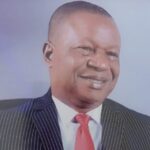 I am fully in support of the development of the Badagry Deep Sea port. Most of the imports and exports in the country come from Cotonou. Firstly, it will create employment opportunities. It will also create a lot of development by opening up the place.  We would be able to harness and take over the market in that axis. The way Apapa is now that we cannot even drive into Apapa will be reduced.. I think the people saying that we don't want Badagry are myopic.
Festus Ukwu (National Secretary, NCMDLCA)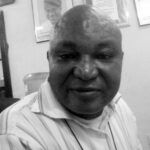 What are they concentrating development in one area? We have Lekki deep sea port which is the most modern in Nigeria right now, including Apapa and Tin Port. We also have bonded terminals scattered around the state. Why another deep seaport in Badagry when Badagry is already a land border that controls both traffic and everything. Why the construction of another deep seaport? To me, I think it is not necessary. The money meant for that should be used to develop other areas that lack development.
Pius Ujubonu (ANLCA Chieftain)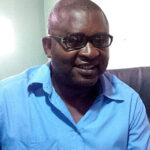 The problem of Lagos is the socio-economic greed of the physical and economic planners of South West and Lagos in particular. Lagos has the misfortune of being more in the ocean. The land lies more on the flood plains of the Atlantic than dry land. The more superstructures you situate in a place, the more you attract people from all walks of life, skilled, semi-skilled and general staff. This will put pressure on even the inadequate infrastructure and other social amenities. Ports are not a simple facility, it is a complex facility that requires large expanse of land in hectares, Badagry is a singular road town, locating a deep sea there will put more pressure on the road. It requires heavy duty rail not light rail. I recommend to the investors to Look at places like Igbokoda in Ondo state, south west, Sapele in Delta state or Ibaka in Akwa Ibom in South South Nigeria.