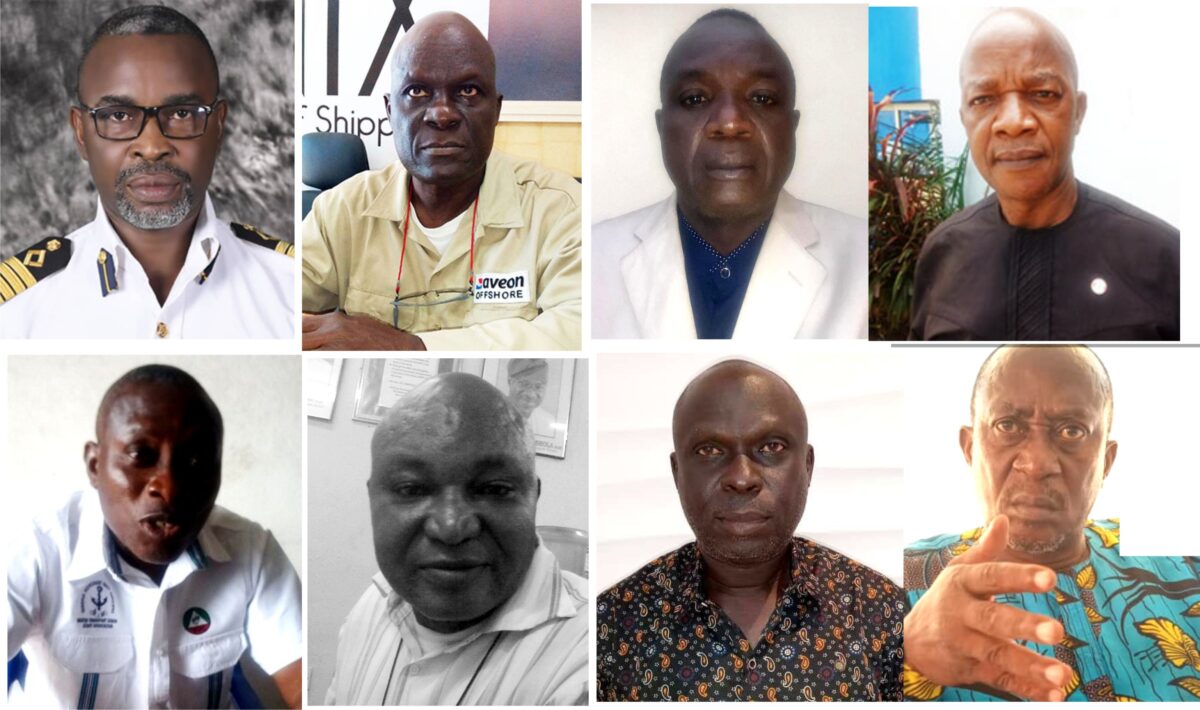 Engineer Bob Yousuo (National President, Nigerian Merchant Navy)
I strongly believe the current Minister of transportation will make a difference having been in the marine sector for some time. However, there is a need for us stakeholders to be united in purpose and intent behind the CVFF. A house that is divided can't stand. More so, the government bureaucracy can be frustrating when it comes to disbursement of funds. In all of this, I still believe something positive can be achieved within his tenure.
Captain Tajudeen Alao (National President, Master Mariners)
This is a welcome development to the ship owning practitioners. Almost two decades after the Cabotage enabling Act, there is now a Ray of Hope to the boosting of our tonnage. We must all support the Minister to achieve his set goals.
Evang. Leonard Ogamba (President SALS)
That pronouncement is commendable because the essence of that Cabotage fund is to empower indigenous capacity. We need such capacities in Nigeria because we are depending on foreign vessels. It doesn't matter if the Minister's tenure is one or two months, if we are sincere with ourselves, he can do that within two or three months. There is no law that prohibits him from doing that. We should support the Minister to see to the disbursement of the CVFF. As long as there is a clear record of the funds not going to the wrong persons, but honest and genuine people in the profession, the step is commendable. It can be done. I don't see anything stopping him from doing that.
Simeon Nwonu (Deputy National President, NAGAFF)
It is very possible for the Minister to see to the disbursement of the CVFF. If he is sincere and not like others before him who kept talking from the two sides of their mouth. Remember he grew through the process as an NPA staff, then so he knew much about this Cabotage issue. I believe he also knows the inherent merits of this implementation especially now that our economy is dwindling. So we have to give him benefit of doubt that what he said, he'll do. There is no room to begin to doubt him.
Engr. Matthew Alalade (Former President, Merchant Navy)
I don't know what the Minister meant by saying it will be disbursed before December. However, if he has the political will, we can disburse it, if not, maybe it is another political talk. The former Minister stayed for seven and half years and was not successful in disbursing the fund. I doubt if the new minister is going to do something now. If he does it, that is a plus and it would be credited to his administration. But in that regard, the government has not performed at all by not disbursing the fund to the ship owners. We don't even know if the fund is there.
Festus Ukwu (National Secretary, NCMDLCA)
The Minister has made a pronouncement. We don't know if he is going to keep to it or not. Since he has made the pronouncement, let's agree that he will do it and let us watch. But this issue has been prolonged for a long time and nothing is happening. These funds are still there, probably in someone's account generating interest for the person or they are using the money to do what they like. Let us agree with him that he is going to do according to his pronouncement. Since he has reiterated that it is not going to be like before, let us watch and see.
Captain Adetayo Saliu (Chairman, Merchant Navy Shipping Zonal Council)
It depends on what he met on ground. For me, I will say it is too early. He should have settled down, met stakeholders and all before he made such a pronouncement. Well, he probably must have had some engagements with the former Minister who has probably assured him before he made that pronouncement. So let's wait and see the result.
Captain Thomas Kemewerigha
I am even afraid that that money is nowhere; with the level at which Nigeria is borrowing. Also the controversy that ensued between the Minister of Finance and the former Minister of Transportation makes the whole issue shady and not straight. With these, I doubt the capability of the Minister to disburse the CVFF. My mind tells me the money is not anywhere. If Amaechi had the intention of disbursing this money and he could not disburse it, even with his closeness to the Presidency, there is something wrong somewhere. I don't believe in it. It is just one of the politics they are playing with us.
Kindly like us on Facebook/twitter