The immediate past-Chairman of the Council for the Regulations of Freight Forwarding in Nigeria (CRFFN) Col. Abubakar Tsanni (rtd), has recounted his earlier statement about his current status in the Council.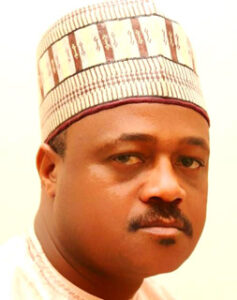 He stated on Monday that he had only been appointed as a board member and not as chairman of the CRFFN.
Recall that Tsanni had last week told Shipping Position Daily that he had been appointed by the President.
He had told our correspondent that, "I have been re-appointed by the President after my tenure, my appointment is political and not by election, so I don't know why they are making a case out of it, they should please go and rest".
But Tsanni in a telephone chat with our correspondent, had a recant and explained that the Chairman of the Council will come into being after the election must have taken place
Tsanni had earlier in a chat with our correspondent confirmed his re-appointment by the President, but however failed to state that not as board Chairman.
But clarifying his position after Shipping Position Daily publication, the ex-Chairman stated that "I was re-appointed by the President not as the Chair, but a part of the board, it is after the election, that the Chairman position can come in place" he said.
The CRFFN Act stipulates that 15 elected board members will join 17 government appointees that would constitute the 32-member governing council.
Kindly like us on Facebook