Dr Eugene Nweke, a former President of the National Association of Government Approved Freight Forwarders (NAGAFF), has urged the newly-appointed Minister of Transportation, Mr Muazu Sambo to revisit prevailing issues at the port.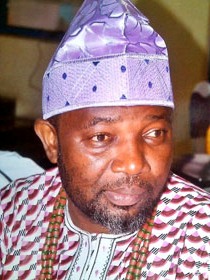 Nweke made the appeal in an interview in Lagos.
President Muhammadu Buhari in a minor cabinet reshuffle, swore in seven new ministers and moved Sambo, former Minister of State, Works to the Ministry of Transportation as the substantive minister.
Nweke said that Sambo should revisit the issues on the ground at the port because he had less than eight months to stay.
"It is good that we have a maritime person but unfortunately, he has less time to stay and so, cannot have a long time agenda for himself.
"He should put immediate measures to make things work in the port, stamp his authority with his experience and address congestion at the seaport.
"There is no point getting unnecessary committee to decongest our ports, but he should utilise the port standing order and ensure enforcement," he said.
Nweke said that the Lekki Deep Seaport should be his major priority by ensuring its quick take- off.
"He should be concerned with the ease of doing business at the port for cargo clearance, knowing that to a larger extent the port industry constitutes a fraction to the income of the nation," he said.
Nweke also urged Sambo to task the Council for the Regulation of Freight Forwarding in Nigeria (CRFFN) on professionalism.
"The issue of who controls trucking, its fees, should be addressed.
"There are so many issues which he needs to address through head of agencies.
"So, he should sit down with them, sit side by side with stakeholders, so that the immediate issues will be addressed".
Kindly like us on Facebook