Experts on Thursday urged stakeholders in maritime sector to harness its full potential to achieve the desired economic growth for the country.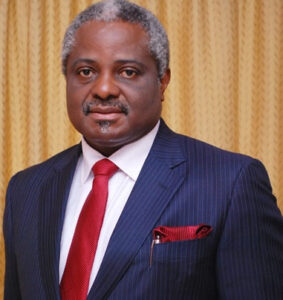 The experts said this at a virtual forum of the Nigeria Bar Association Section on Business Law (NBA-SBL) with the theme: "Role of the Maritime Sector towards the Growth of the Nigerian Economy."
The Executive Vice Chairman, Nipal Consulting Network, a multidisciplinary firm, Dr Chris Asoluka, said the maritime sector was the engine of economic growth of the country due to the volume of international trade and other seaborne maritime activities in Nigeria's seaports.
"The economic impact of the maritime sector is vast and difficult to measure; and the shipping and ocean-borne trade are at the core of the maritime sector, being the artery of trade.
"However, in harnessing the sector, there are challenges that require further technical know-how that will keep it up-to-date with modern trends and innovations deployed by developed nations," he said.
Asoluka urged lawyers, as problem solvers and advocates, to show more interests as well as capitalise on the opportunities, and to brace up and follow the money.
The maritime lawyer said a challenge that should be addressed was to flag discrimination mechanism in the differential treatment of ships at the ports, including financial burden and allotment of cargoes.
He added that exorbitant freight/discrimination (11 per cent against 5-6 per cent global average) was also a challenge.
"Between 2004 and 2013, a total of 58,600 vessels called at Nigerian ports. Only 2,465 vessels were indigenous operators through chartered mode and other forms which represent only 4.21 per cent while the foreigners had 95.79 per cent.
"Revenue losses in freight earnings and the Nigerian economy is estimated at 68 billion dollars.
"Of this amount, indigenous operators earned only 2,637,688,086.50 dollars representing less than 4 per cent while their foreign counterparts earned about 65,373,411,051.61 dollars, about 96.12 per cent of the total freight value.
"Other challenges are port infrastructure development, efficiency and competitiveness; manpower development; agitation and the desirability of development of merchant marines by developing countries, and national carrier and cargo support.
"Some other challenges include cabotage, criminality, piracy and terrorism," he said.
Asoluka said when these challenges are addressed, it would give room for harnessing of some opportunities presented by the shipping value chain.
Some of the opportunities, the expert noted, included dredging, cargo brokers, port/ship agency, harbours/terminals, ship registry/regulatory services, ship repair maintenance, husbandry, research/consultancy services, Maritime law/arbitration, and others.
Mr Muyiwa Oshomoji, Chief Marketing Officer (Marine), C and I Leasing Plc., an Indigenous maritime company, pointed out that the Federal Government intended to generate seven trillion naira from the maritime industry in 2022.
Oshomoji noted that the income would be generated from these fields: shipping, marine services, oil and gas, logistics, and others.
"The oil and gas industry is currently undergoing diversification, through the Cabotage Act, Petroleum Industry Act (PIA), Local Content Act.
"More indigenous and local owners are participating in the cabotage trade and growing their asset base. They are also expanding to other West African countries," he said.
Oshomoji added that the industry was evolving fast due to a rapidly changing business environment, technological advancement and changing business models.
In her contribution, Mrs Constance Omagbemi, the Principal Legal Officer, Nigerian Maritime Administration and Safety Agency (NIMASA), noted that shipping was an expensive venture and so needed building of efficiency.
Omagbemi said building efficiency would aid government's effectiveness in the implementation of maritime policies, and position Nigeria as a leading centre of maritime excellence.
"Effective policy implementation by government will attract investments and drive the growth of the maritime sector.
"The investments, which will be in infrastructure and human resources, legal and regulatory changes, are anticipated to boost efficiency and effectiveness.
"The current policy drive of NIMASA (Security, Safety & Shipping Development) has restored peace in Nigerian waters and led to the deletion of Nigeria from the International Maritime Bureau's piracy list," she said.
Omagbemi added that other policy framework that would aid the maritime industry were implementation of the African Continental Free Trade Agreement, fiscal incentives and constitution of the Presidential Committee on Blue Economy among others.
Kindly like us on Facebook