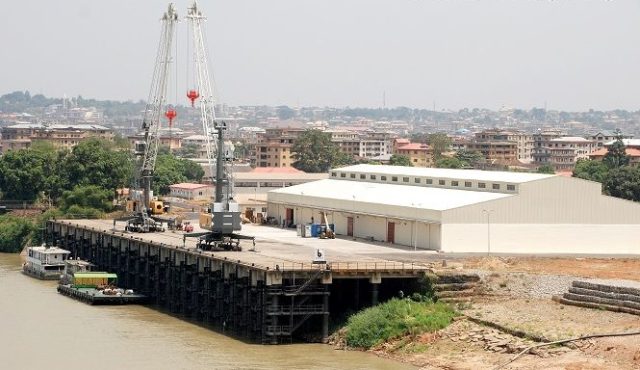 The Federal Government says it has successfully concessioned the Onitsha river port in Anambra State, while discussions are ongoing for the concessioning of Baro and some other ports in the country.
George Moghalu, Managing Director, National Inland Waterways Authority (NIWA), fielded questions from State House correspondents after a private meeting with President Muhammadu Buhari on Thursday at the Presidential Villa, Abuja.
He said that such licensing would ease pressure on the government and attract revenue to it.
"For Onitsha, we have successfully concessioned and handed over to Universal Elison, a company that is partnering with Port of Tuna for the next 30 years.
"Now, because of limited resources and to reduce pressure on government, we opened up discussion with other interested organisations, unsolicited proposals have come for the concessioning of Baro in Niger State, Oguta in Imo and Lokoja, Kogi capital; although they are still under construction.
We Gained Experience Concessioning Onitsha River Port – Moghalu
"So, we are discussing with them; the advantage here is that it will reduce pressure from government; these people own this port, complete the port, put the port to use and pay royalty to government.
` So, it has a lot of advantage and we are working conscientiously on that.''
The NIWA boss said that Oguta River Port was not on the budget prior to his appointment but had been brought back to the budget.
According to him, the fencing of the Oguta port is completed while some basic facilities required for a port to operate are being put in place depending on the availability of resources.
"Same is applicable to Lokoja; so, we are taking it from two perspectives.
"Completing the building by government and concession so that the new concessionaire can complete the ports and put it effectively to use.''
He said that prior to the concession, a test run was done.
Moghalu said that cargo was moved between Onne and Onitsha while the movement of cargo from Lagos to Onitsha was being concluded.
So, you find out that these jetties and ports are all in line with Rivers Benue and Niger; we are very conscious of that and whatever we are doing, we have that at the back of our mind.
Follow us on Facebook/ twitter