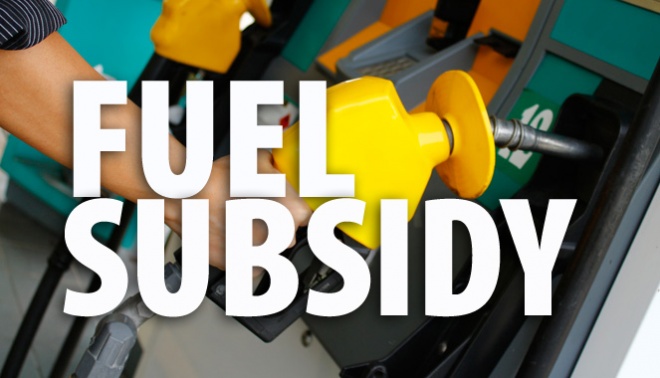 The Federal Government says it is considering how best to achieve subsidy removal without disrupting livelihoods in Nigeria.
Amb. Gabriel Aduda, Permanent Secretary, Ministry of Petroleum Resources, said this while briefing newsmen on Thursday at the end of the Nigeria International Energy Summit (NIES 2023).
He said the Federal Government was committed to subsidy removal but could not be too specific until all indices were considered, to ensure that the effect would not be harsh on average Nigerians.
The summit was declared open by the President Muhammadu Buhari, represented by Secretary to the Government of the Federation, Mr Boss Mustapha.
The sixth edition of NIES, which held from April 16 to April 20, had as its theme, "Global Perspectives for a Sustainable Energy Future."
Aduda said although subsidy removal had been in focus for sometime, but President Buhari, who doubles as Minister of Petroleum Resources, was taking it very seriously, including everyone in the industry.
"We totally understand the importance of removal of subsidy but we also understand the greater importance of the citizens in the scheme of things.
"As we speak we are still taking a very close look at how best to achieve subsidy without disrupting the entire ecosystem of livelihood in Nigeria.
"Because that is our responsibility as government. We have to ensure that the buffers are in place and forex is made available for imports.
"We have to ensure that supply is available for a minimum of six months to make disruption minimal," he assured.
He said there were quite a number of factors to look at but the government was committed to it.
The permanent secretary said in order to match words with action, the 2024 NIES would begin with a session on the fallouts of suggestions made in 2023 as agreed in the communique.
According to him, items achieved between 2022 and 2023 would be listed, which would include rules and regulations by the Nigerian Upstream Petroleum Regulatory Commission (NUPRC) and Nigerian Midstream and Downstream Petroleum Regulatory Authority (NMDPRA).
He said the recommendations of the NEIS would form part of policy implementation.
Follow us on Facebook/ twitter