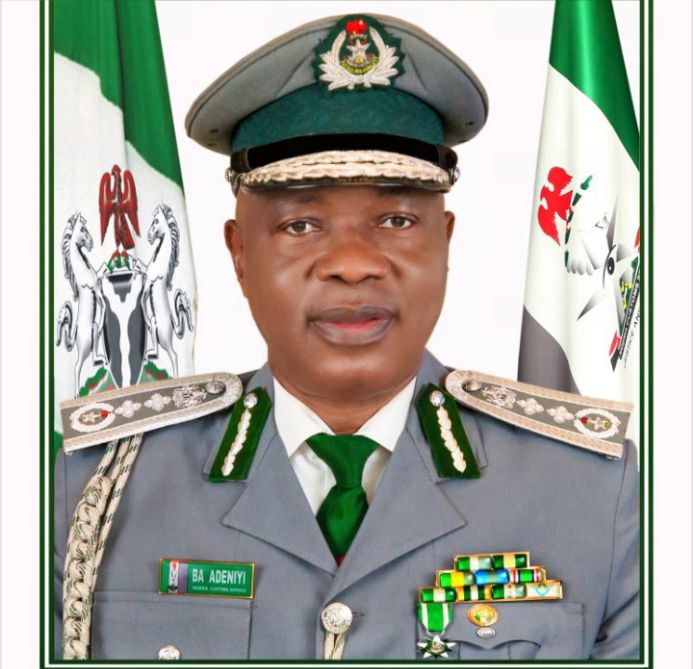 The recent confirmation of Adewale Adeniyi as the substantive Comptroller-General (CG) of Customs is a momentous occasion for the Service and a pivotal opportunity for transformative leadership, especially now that all obstacles have been removed.
As the new CG of Customs, Adeniyi is stepping into a role that demands much from him. Here's a peep into the pressing challenges and the soaring expectations that will accompany this historic appointment.
Balancing Trade Facilitation and Revenue Generation
Historically, the NCS has been predominantly associated with revenue generation, and rightly so, as it plays a critical role in funding government activities. However, a singular focus on revenue can sometimes lead to trade bottlenecks and inefficiencies, which adversely affect the business community negatively and, by extension, the economy. Mr. Adeniyi's task is no less than a juggling act — he must strike a delicate balance between revenue generation and trade facilitation.
In this endeavour, Adeniyi can draw from his extensive experience, which encompasses witnessing the successes and failures of his predecessors. It is crucial that he applies this knowledge wisely to harmonize the dual objectives.
Trade facilitation should not be an afterthought, but a fundamental aspect of customs operations. Efficient and swift customs clearance processes are pivotal for economic growth and for solidifying Nigeria's standing as a trade-friendly nation. A modern customs system with automated processes can reduce delays, enhance transparency, and facilitate legitimate trade. This, in turn, not only supports businesses but also deters illicit activities and enhances national security.
Ethical Leadership: Tackling Moral Issues, Removing Bad Eggs
Also, Comptroller General Adewale Adeniyi must ensure that he tackles the challenge of moral integrity within the Customs Service. Although not unique to NCS alone, but plaguing many government institutions, the Customs has had a fair dose of allegations of collusion. Corruption and unethical conduct, when tolerated or overlooked, can erode public trust and compromise the credibility of the customs service.
Adeniyi's already avowed commitment to address this issue is commendable and necessary. The restoration of the Customs Service's ethos is a demanding but indispensable mission. He must embark on a crusade to cleanse the system of bad eggs. To succeed, a multi-pronged approach is essential. This includes implementing strict internal controls, encouraging whistle-blowing, and conducting thorough investigations into allegations of misconduct.
Furthermore, Adeniyi should focus on professional development and ethics training for customs officers. By instilling a culture of transparency, accountability and integrity, he can foster a more trustworthy and efficient organization. It's also essential that those found guilty of corrupt practices face legal consequences. This will send a strong message that unethical behaviour will not be tolerated.
Building Strong Stakeholder Engagement
The Customs Service's success is linked to the strength of its relationships with various stakeholders. Stakeholder engagement is not a luxury but a strategic imperative. Adeniyi's promise to resuscitate the Annual CG conference is a positive step in this direction.
This conference, however, should not be a mere formality. It should be a dynamic platform for the cross-fertilization of ideas, the sharing of insights, and forging of partnerships. The customs service should use the forum to reach out to a broad spectrum of stakeholders, including the government, private sector, civil society, and international trade partners. The conference should be a forum for robust discussions on trade policies, customs procedures, and challenges faced by importers and exporters.
While waiting for the annual convergence, quarterly engagement sessions with stakeholders should be considered. These meetings will enable the customs service to stay on course and be responsive to the changing needs of the trading community. Timely feedback from stakeholders can inform policy decisions and streamline customs processes.
Prioritizing Welfare of Officers
The efficiency of any organization is largely dependent on the well-being and motivation of its personnel, and the Nigeria Customs Service is no exception. Customs officers working tirelessly at the nation's borders and ports face numerous challenges daily. Adeniyi must make it a top priority to ensure that these officers are well taken care of.
Proper training is indispensable. Adeniyi should establish continuous education and training programmes for customs officers. This will help them stay updated with the latest trade regulations, customs procedures, and technology advancements. In turn, this will boost their efficiency in carrying out their duties.
Competitive remuneration is another critical aspect of officers' welfare. Adequate compensation not only motivates the workforce but also reduces the temptation to engage in corrupt practices. It is imperative to conduct regular reviews of salaries and benefits to ensure that customs officers are fairly rewarded for their efforts.
Additionally, addressing working conditions is essential. Adeniyi should ensure that officers have access to modern technology, suitable working environment, and protective equipment to carry out their duties effectively and safely.
In conclusion, Adewale Adeniyi's appointment as the new CG of Customs marks a pivotal moment in the history of the Nigeria Customs Service. Striking a balance between trade facilitation and revenue generation, tackling moral issues, fostering strong stakeholder engagement, and prioritizing the welfare of customs officers are paramount.
Adeniyi's tenure holds the potential to elevate the Nigeria Customs Service, ultimately contributing to the nation's economic development, trade competitiveness, and reputation.
The expectations are high, but the prospects for positive change are even higher. It is, indeed, a case of "To Whom Much Is Given, Much Is Expected." Adeniyi's leadership will be closely watched and judged by its impact on Nigeria's trading and the nation's economic progress.