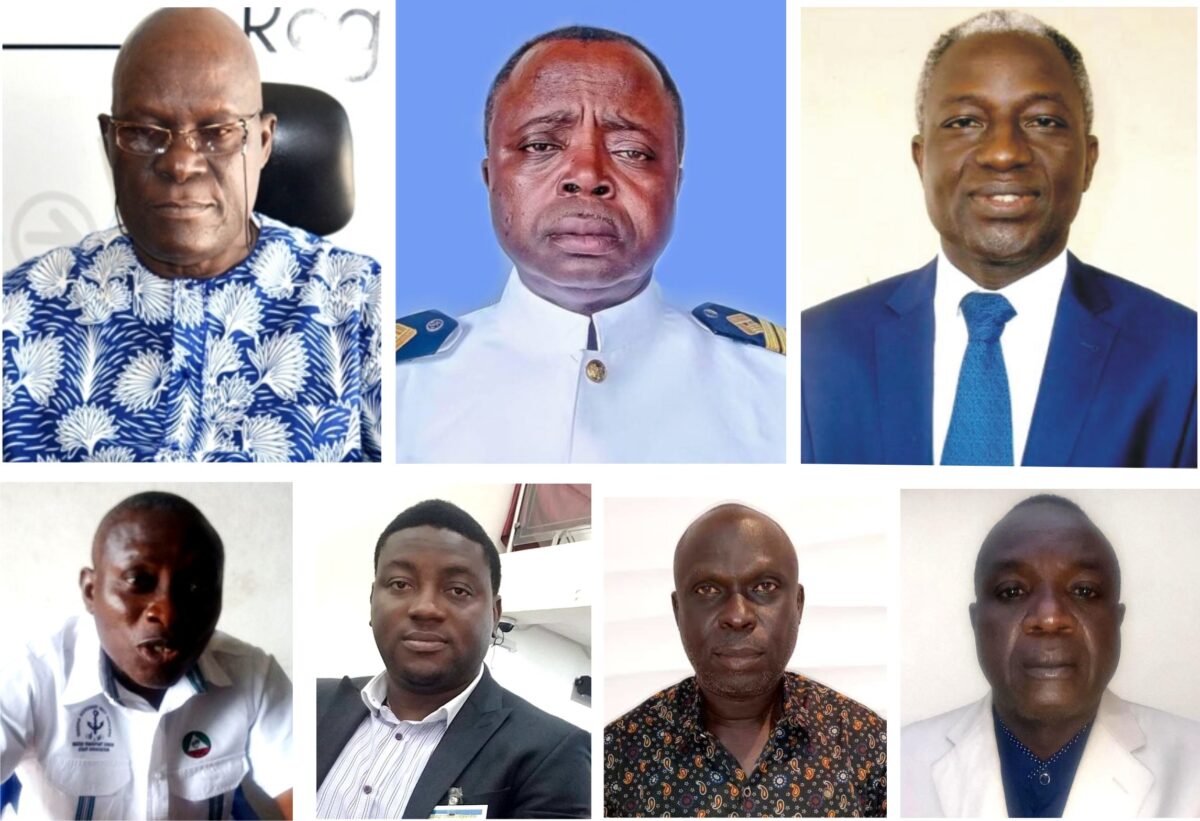 Captain Tajudeen Alao (National President, Master Mariners)
It is a welcome development. What we want is sustainable shipping. We don't want to destroy something for something. I believe Nigeria can achieve this. This is because we signed the treaty and we would put machinery in motion to be able to get there. Collectively we can make it happen, but we would need the support of the super powers. So that areas where we have to make sacrifice, they will make up for it for us. But I believe we can achieve. From the ships being built, they have to be compliant.
Captain Williams Ogunsakin (Merchant Seafarers Association of Nigeria)
There are low sulphur content vessels. The ship emits the highest carbon in the atmosphere and if we can be able to get rid of all those ships or cargo, we might be able to achieve or meet this deadline. We are not really following the concept of greener shipping. We have a lot to be done and it cuts across the provision of enforcement, compliant infrastructure and also indigenous funding.
Engr. Zakka Bala (Petroleum Engineer/Oil and Gas Analyst)
This is a welcome development which countries under the International Maritime Organisation have keyed into. Before we can achieve this in Nigeria, everyone has a part to play. The government needs to put necessary laws and infrastructure in place, in other to developed the capacity of indigenous ship owners and other vessels coming to Nigeria.
Engr. Alalade Matthew (Former President, Merchant Navy)
Even on road transportation, we see some emissions of thick carbon monoxide smoke from vehicles and the agencies are just watching. 2050 is a long time and I believe we are going to sit up, but we need a lot of sensitization. Nigeria is a third world country and the kind of ships they build for us are nothing to write home about. I believe we are still going to key in. 2050 is enough time for us to key into it and prepare. There must be gradual and adequate sensitization of ship owners and create an enabling environment and capacity to acquire vessels.
Captain Segun Akanbi (President of Maritime Professionals Forum)
Meeting-up with the 2050 Decarbonization deadline requires immediate action, 2050 is just 28 years to go and the average lifespan of a standard merchant fleet is 30 years. Since we are in the era of CVFF disbursement aimed at purchasing new vessels, the 2050 agenda needs to be factored into our subsequent ship building and purchasing. It's best time to start thinking of attracting investors to providing shore power to vessels at berth. The Ships Energy Efficiency Management Plan for existing vessels needs to be adequately implemented to gradually tune our Shipping mindset towards becoming 100% environmental conscious nation.
Captain Adetayo Saliu (Chairman, Merchant Navy Shipping Zonal Council)
That is a big issue, because you have to be up to date with modern technology and equipment. How old are the vessels we are using today? I don't think we can conform with decarbonisation for now, because of the whole system. The government has to assist. Looking at the vessels plying our waters, there must be laws. In some countries, if your vessel is older than 15 years, you would not be allowed to ply their waters. They are not allowed to have contract there.
The parastatals like NIMASA and the government must create and enforce laws to enhance this promulgation, so that we can conform to the International Maritime Organisation. If we can do this, it is achievable but if we still allow 35 years or 40 years vessels to come in, I don't see how we can achieve it.
Evang. Leonard Ogamba (President SALS)
Looking at the IMO concept, there is a problem. That problem is that we do not have the indigenous capacity. As a country, we don't have any vessel for now. Decarbonisation is just to reduce the air pollution by ships and we don't have any vessel carrying the Nigerian flag. As a shipper, it is obvious that the cost implication of this conception will be high. The Nigerian government has accepted it, but we have not looked into the cost implications. Developing countries like Nigeria will find it difficult to meet up with these requirements.
shippingposition
Kindly like us on Facebook/twitter