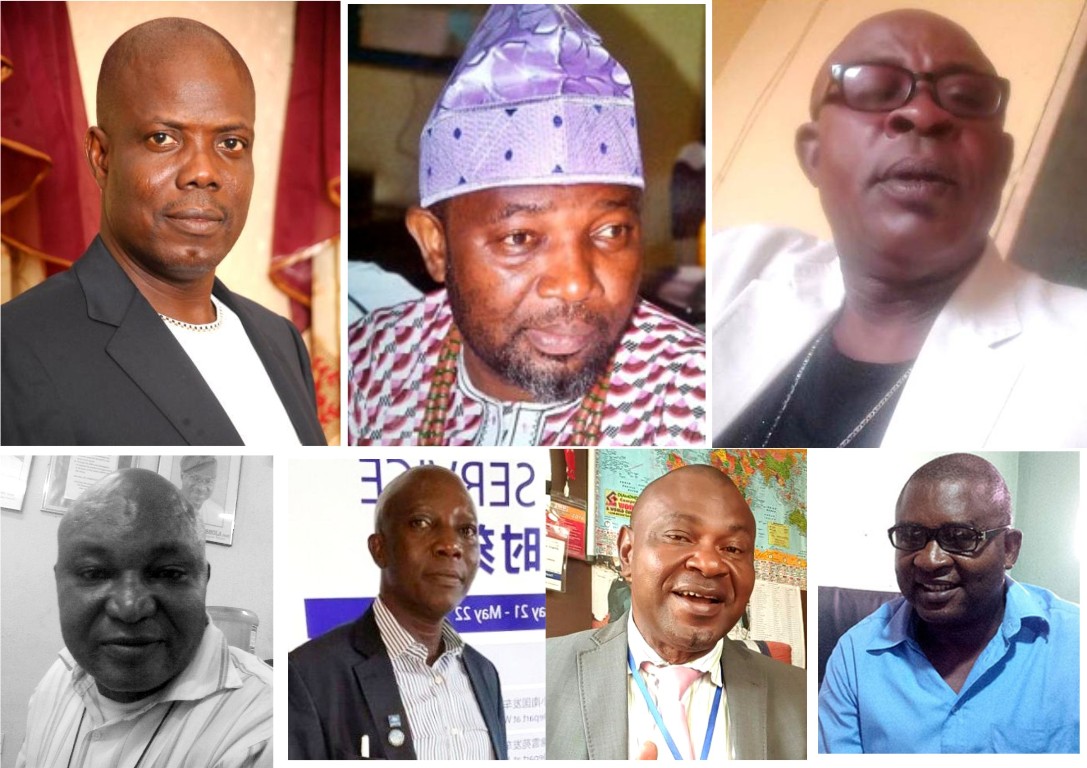 Bisiriyu Fanu (ANLCA Chairman, Seme Border Chapter)
It is when there is a disagreement between the Customs and Civilians that we see fracas here and there. But if the Customs officers are given proper training; not to kill but shoot at their legs. Customs should understand that they can only reduce smuggling, it cannot be totally eliminated. If illegal items and contraband are intercepted by the Customs, they should not give them to the owner, but make it outright seizures. Then you will see that all these attacks here and there will be reduced, if not stopped.
Eugene Nweke (Former NAGAFF President)
We are in an ailing economic hardship, where leadership seems to have neglected and compromised living standards, safety, and security in the face of harsh hunger, anger, sickness, and diseases. The cause of the border clashes can not be unconnected to hunger, leading to the smuggling of rice and other eatable grains. The Area Comptroller of the respective border areas should have further consultations and partnership with the leaders of the villages or towns. In some instances, they should approve a joint partnership against crimes with the locals and booster information sharing and rewarding system.
Dr. Alex Nwokedi ( Freight Forwarder)
It is only at the border stations that such killings can happen. The approach by Customs is very wrong. The world we now live in is a global village. Customs should work on intelligence instead of interfacing with smugglers. Intelligence requires that each time they want to embark on any assignment, they need to deploy the latest technology in tracking down any smuggled goods instead of having clashes with the smugglers.
Customs should be more equipped because the level of equipment in Customs currently especially the border areas is too poor and that is more reason we see killings here and there. The best way to attack a smuggler is by intelligence and putting so many factors in place on how to get the importer of such goods. We should try as much as possible to learn from other countries how they are operating. The Customs should also ensure that all these officers are highly remunerated. The authorities should try and see what they can do in order to curb all these.
Festus Ukwu (Secretary-General, NCMDLCA)
Most of these killings occur within the town. When Customs have allowed the smugglers to pass through the border coast and they cross into the town. Customs are not supposed to start pursuing them or visiting their shops. This is illegal, because some of them have compromised. Customs should desist from running after goods that have got into the town. Anything that happens afterward becomes an accident. It is no more fighting against smuggling, but going illegally into the town and at the end of the day, people are killed.
Babatunde Mukaila (National Secretary, ANLCA)
The frequent clashes between border inhabitants and Customs officers can be resolved by engaging the critical stakeholders in the community about the mandate of the Nigeria Customs Service as it pertains to the border areas. Also, these critical stakeholders should not be educated on the extant import guidelines.
Stanley Ezenga (Former PRO, NAGAFF)
When it comes to issues of enforcement, it involves the people versus the government. As long as there is enforcement of laws, there will always be clashes. For these clashes to be minimized to the barest minimum even though it cannot be eliminated, people should be educated about the dangers and illegalities surrounding their activities. Even the Monarchs of some of these border communities see these activities as their way of livelihood. Stakeholders should be engaged and given alternative activities, so that they can do things that will bring prestige to themselves and the country.
Pius Ujubonu (ANLCA Chieftain)
Nigeria just inherited the colonial civil service. We have not been able to develop our own indigenous civil service. Not only Customs but all Civil service see you as someone they are superintending and not someone they are serving. That is why they will always insist on what they want and not what you want. The natural government formation in Nigeria is skilled against the people and not for the people. We need to develop our own Customs and Excise Management Act, with the anthropology of the people being taken into consideration when it is being crafted. The Customs and Excise Management Act is an improvement of what it was since 1954 and nothing new has come into it. It is because of the legal framework of the Customs we have many of these clashes.
Kindly like us on Facebook