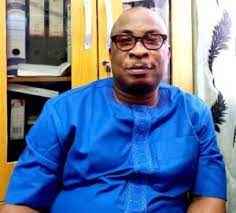 Former acting National President of the Association of Nigeria Licensed Customs Agents (ANLCA), Dr. Kayode Farinto, has supported the recent increase in terminal charges imposed by terminal operators.
In a chat with our correspondent the former ANLCA acting President defended his predictions about terminal charge increases, indicating that he had foreseen the situation during his tenure and had advised ANLCA members to prepare for the terminal rate hike.
Farinto said that the rise in terminal charges was inevitable, citing various factors contributing to this situation. He pointed out that the indices of doing business at the seaport encouraged these increases, mainly due to the lack of a reviewed concession agreement, bad infrastructures dollarization among others.
He highlighted that terminal operators had to deal with the dollarization of terminal handling charges, with no fixed government-set rate. Instead, they sourced dollars from the black market to meet their payment obligations to the federal government, further justifying the need for a review of these charges.
He also noted that infrastructure and security concerns within the Nigerian ports has further contributed to why the increase is inevitable
He stressed the absence of a delineated port area, suggesting that clear boundaries and improved security measures were essential to maintain the integrity of the port operations.
He further discussed the challenges in establishing a port community system and emphasized the need for better security and cooperation between various stakeholders to ensure the safety of goods and vessels.
He also noted the impact of fuel price increases on the industry, noting that rising fuel costs affected both cargo operations and investors, including his own small hotel business.
Farinto clarified that despite being an investor, he recognized that terminal operators needed to invest in new equipment and maintain their operations.
He stressed the importance of striking a balance between supporting investment and addressing rising charges.
Farinto however advocated for a constructive dialogue between stakeholders and terminal operators to find a mutually acceptable solution to the current challenges.
Farinto urged the terminal operators to make whatever increase they intend to add have human interface in order to allow succour for importers
He disagreed with the idea that charges couldn't be increased and stressed the importance of approaching the issue professionally.