Despite protest by clearing agents over excessive charges by shipping companies operating in Nigerian ports, shippers from China will now pay more for their cargoes as French shipping company; CMA/CGM has imposed a $1000 additional surcharge on Nigeria-bound cargoes from the Asian country.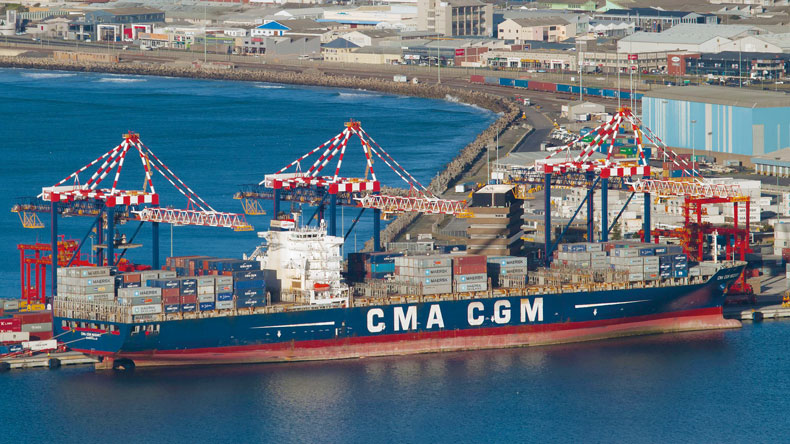 According to a newsletter by Container News, a shipping and maritime news portal, specialised in liner shipping and its container applications, the world's third-largest carrier said it would revise its Overweight Surcharge (OWS) for containers transferred from the ports of China to the Nigerian port of Apapa.
The CMA CGM Group offers 22 monthly calls through 6 Line Services calling active seaports in Nigeria – Apapa, Tincan-Island and Onne, connecting Nigeria to and from over 160 countries through our 755 agencies worldwide
According to the website, the updated price will be $1,000 which amounts to N410,000 at a prevailing rate of N410 to a $1, and will be implemented to all 20' dry cargoes with a gross weight equal or over 20 tons.
The Marseille-based liner operator stated that the new Overweight Surcharge took effect on 8 November.
However, clearing agents operating in the nation's seaports have expressed reservation about the new surcharge
But, the vice president, Association of Nigerian Licensed Customs Agents (ANLCA), Kayode Farinto, told our correspondent that, there has not been any information from the shipping company concerning the increment.
In a chat with our correspondent, Chairman of Committee on Customs & Other Related Agencies of Government (CORAG) of the Association of Registered Freight Forwarders, Nigeria (AREFFN); Dr. Alex Nwokedi said the new surcharge is another way of discouraging import, even as he noted that Nigerians will be the one to suffer the consequences of the new charges.
According to him "That is another way of discouraging imports. If you discourage import at this stage, the consumers and the population will be affected. Yes, there is need to discourage import. But in doing that; you should ensure that you put every measure in place in order to balance the economy. When there are goods in circulation especially homemade goods with quality, putting all necessary measures in place, ensuring that manufacturers are doing their best.
"The freight in the system is high which is not good for the system. The government should try as much as possible to put incentives and measures in place to ensure that we balance export and import. If we are export-dependent, we will be good with little import because at the end of the day, we will have to bring in machinery for our factories and industries.
"If you look at the system, Consumer Index is high, in comparison with the Production Index. The level of production in Nigeria is very low. The factories are not working, there is no electricity, the factories are not conducive and a lot of factories have packed up, just because of these issues. When machinery is not coming, it will definitely affect those that are manufacturing.
Kindly like us on Facebook