The Nigeria Customs Service (NCS) has warned the public against activities of internet fraudsters extorting innocent individuals seeking employment into the service.
Public Relations Officer of the Service, Comptroller Joseph Attah, gave the warning in an interview on Thursday in Abuja.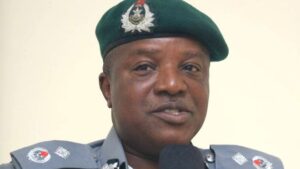 Attah noted that the service recruitment platform was opened for two weeks in December 2021, and had closed.
He said the mandatory six months basic training for the successfully enlisted candidates into the service commenced on Jan. 10.
"Anywhere you see any link saying you should pay any amount for NCS recruitment/training programme, it is not from the customs.
"All those who claim they paid certain amounts of money for the training programme are all victims of "419" otherwise known as fraudsters, because our link was open for two weeks and has been closed."
He said the service would continue to sensitise the public on such acts, to discourage people from patronising such fraudsters.
"Internet fraudsters are everywhere. Immediately you advertise for job recruitment in an organisation, these people will go and create a link with the purpose of extorting their victims.
"Why would somebody give you a private account to pay a certain amount of money into, for a recruitment or training programme and you will pay into that account. People should be wise and flee from such," he advised.
Some of the victims of the NCS recruitment scam said that they were fleeced by the fraudsters, who asked them to pay N40, 000 for the exercise.
One of the female victims, who preferred to be anonymous, stated that she paid N40,000 to a private account for the exercise.
Attah had announced in a statement on Dec. 30, that the six months basic training for the enlisted candidates into the service would commence on Jan. 10,, in its training colleges in Kano and Lagos.
Kindly like us on Facebook