By Joshua Yousouph
The Council of Maritime Transport Unions and Associations (COMTUA) has added a new group; the Truckers and Carriers Association of Nigeria (TACAN), as members of the collaborating unions under the association.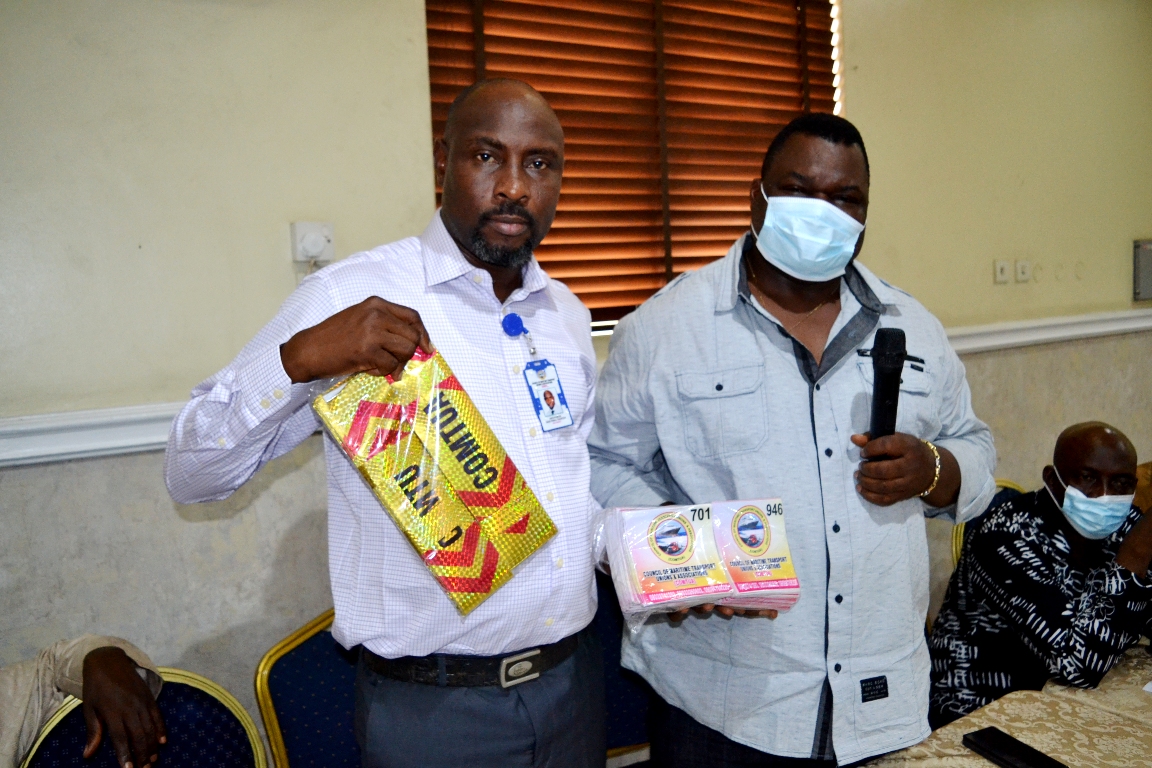 While speaking at a joint meeting in Lagos on Thursday, the National President of COMTUA, Comrade Adeyinka Aroyewun noted that TACAN had shown interest to be part of the association through a letter of intent and have paid their nomination fee.
He also noted that TACAN which is an association of truck owners and other practitioners in the industry has been very supportive of COMTUA and the management team of COMTUA has screened and approved their membership into the collaboration.
"The Memorandum of Understanding of these collaboration demands that they are approved for membership at the level of the management meeting. This we have done and courtesy demands that we bring them to the joint session to be officially inducted", he explained.
Aroyewun also stated that the COMTUA has decided to officially create an identity for their trucks through branded stickers and reflective jackets as approved at the joint meeting which was held on December 16, 2021. According to him, the stickers and reflective will serve as a means of identification for all trucks owned by COMTUA members in order to ensure proper organisation and fight against extortion.
Speaking further, he said: "The sticker is to identify our trucks. Our union will take responsibility for anything that happens to our members. To this extent. we have the telephone numbers of the organising secretary, vice president special duties and the welfare officer printed on the sticker. Your drivers do not have to worry the owner again and if the owner is having any challenge, any of these three numbers should be called and we will immediately swing into action to ensure that we release the vehicle at all cost and the cost will be borne by the owner in a future date.
In his acceptance speech, TACAN Board of Trustees Chairman, Mr. Abraham Adeyanju thanked COMTUA for accepting the group, even as he promised to abide by the rules of the association and pledged maximum support for the development and growth of the association.
AT the meeting, the COMTUA BoT Chairman, Mr. Thompson Olalere inaugurated new committees and new Zones where there are issues and a taskforce.
Speaking earlier, the Co-Chairman of COMTUA Board of Trustees and National President of the National Union of Road Transport Union, Professor Tajudeen Baruwa who was represented by his Deputy, Alhaji Sulieman Musa in his opening speech, charged COMTUA members to work together to move the organization forward. He also urged the President of the Union to make sure all goals are achieved.
Kindly like us on Facebook