Mr Ayomikun Aworetan is the Lagos State chapter Secretary of Association of Tourist Boat Operators and Water Transporters (ATBOWATON). In this interview with Joshua Yousouph, he opens up on the challenges of waterways transportation in Lagos.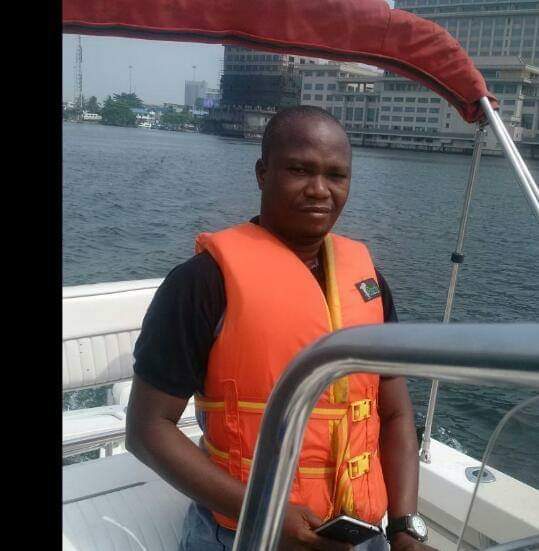 What are the major challenges that boat operators face in Lagos?
It has been the same old stories and nothing is coming out of them. Even the Chairman and I have been engaging the relevant government agencies and it seems as if we have just been talking and talking. Even the Lagos state government is not ready to intervene because they have their own parastatals; which is LAGFERRY and they are investing in LAGFERRY. They said LAGFERRY is not there to make profit, but just to serve the masses. But it is an alternative to our own operations which is affecting us. On one hand, they want the private sector to create employment. On the other hand they are creating a competitor that is taking them out of the business.
What is the federal government doing as regards some of these issues?
The NIWA is a regulator from the federal government. The Lagos state government created LASWA as a regulator for Lagos state waterways. That is a form of double taxation.  The money we investors are paying to NIWA as registration goes into the federal purse. Lagos state government gets allocation from the federal government too just like other states, and we have 19 states that have inland waterways in Nigeria. Other states are not creating agency to compete with NIWA. So this money that has been generated to the federal purse is being allocated to Lagos State back again and they are coming as Lagos State government through LASWA to regulate and take tax from the operators. So that is why we are talking about double taxation which is unfair to business. The problem with NIWA is that they do not have enough jetties. When you have jetties, you control the operations. But Lagos State has more jetties and the operators have to go to these jetties and when you don't pay, you can't make use of these jetties.  That was the dispute that was on it concerning the routes and regulations; routes, regulations and everything. But LASWA now converted it to jetty use. They are not saying that it is inland waterways registration now, but converted it to jetty use. So as long as you want to use their jetty, you have to pay. Since NIWA has to take care of the inland waterways, they have shifted.  It was a competition between them on who to control the inland waterways.  But ATBOWATON took them to court in 2009. The case has been on till 2011 when the judgment favoured ATBOWATON that NIWA is the regulator and LASWA should step aside.
That was how I was able to come in here as an operator.  Initially when I wanted to come in, they said I should go and pay N5 million for routes. So because the association, ATBOWATON, took them to court and we were able to get the judgment to favour us, that was how some of us came in.  They later appealed that judgment. That was when the inter-water and intra-water issue came in. So who is inter or intra?  The case now is in the Supreme Court.  That thing would have been much easier for the judgment to take effect if it is not the same party that is in the federal and the states. Then it was PDP at the federal level and ACN in Lagos, it was justified.  But immediately we had the APC at both levels. The judgment has to drag because they don't want to shoot themselves in the leg. So they had to suspend all those discussions concerning who controls the waterways. It is a party thing now.  So notwithstanding, the issue is still on ground and it is biting on the operators and private investors.
Recently, we were told that the state government wants to give palliatives to boat operators to cushion the effects of the fuel subsidy removal, but one of the requirements was that all the associations must come together as one body to access it. What is your take on this?
How can you create a monster and you also want to tame the monster you created. For your own advantage you created this monster saying there is freedom of association on the waterways. Everybody then began to create associations. ATBOWATON has been in the forefront of these waterways. ATBOWATON actually fought for so many people to come into the waterways.  Just like I said earlier, I benefited from the efforts of ATBOWATON in the past. That was how I was able to come in.  So many people benefited from this.  But they came into the waterways without appreciating or acknowledging the fact that there is an association that fought for this benefit. So when they came in now and were told to join this association, they felt that they want to be on their own.  They went to LASWA and LASWA said they can go ahead because there is freedom of association.  Fine, there is freedom of association in the Nigerian constitution. But don't forget the fact that some people were there fighting the cause of reforming the progress of the waterways.  So that it has gotten to a time we are talking about getting palliatives they are now saying the association should come under one umbrella.  So without the palliatives how would you have managed the associations to come under one umbrella? That is the case of the stick and carrot scheme. I have been on these waterways for 15 years now. So I know very well what I am talking about.  For me to come to be the State Secretary of ATBOWATON, I have paid my duties.  I have invested millions of Naira. I have owned jetties. I was the Chairman of the Ikorodu chapter before they moved me down to the terminal.  I was the one they engaged that we should move down to the terminal and I said no.  Several undertones went into it for us to move down to the terminal. We moved down to the terminal and before you know it, there were different associations coming up.
When we were not at the terminal in Ikorodu, it was one association.  Then you will be able to follow the rules and regulations because there is a constitution that guides everything we are doing. But because we want to create power and create a monopoly, we see it as an injustice to one is an injustice to all. Because they wanted it to be like that, they created too many associations at Ikorodu.  All those things happening in Ikorodu are not happening in any other places. It is just recently that we have WABOTAN. It has always been under ATBOWATON. The founder of WABOTAN came from ATBOWATON. But we can't compare that with the one in Ikorodu and now you want us to be under the same association.  If ATBOWATON can stand on its own as far back as 2020 when palliatives was given to ATBOWATON during COVID, then definitely ATBOWATON can get whatever they want to get from the federal or state government without joining any other association. This is because we have the network, and capacity. We control 90 percent of the waterways.  So without the issue of the palliatives from fuel subsidy removal, can't we be on our own? When we have been advocating for government intervention, they said we should form a cooperative.  We eventually formed a cooperative and submitted our document to LASWA as representative of the state government. So we expect that they should give us the feedback concerning the palliative they want to give to us.  So even if we want to give Palliatives, it should go through the cooperative.
For now, how many associations do we have as far as the waterways in Lagos is concerned?   
In Lagos, we have just two when it comes to major associations which are ATBOWATON and WABOTAN. But when it comes to Ikorodu, We have ATBOWATON, and also have Integrated Services as well as United and Independent Operators. Those are the people that use the double engines. But you can't see that one here. So why did they use divide and rule?  It is because they felt it is for their own advantage as far back as 2019.
What are the things you think the government should address as far as waterways and transportation business is concerned? 
I have been an advocate of intervention.  I have engaged the Managing Director of LASWA, Damilola Emmanuel on several occasions. I decided that after 10 years of working in a corporate world I am going to start my own business and that was what I did, because I believe in entrepreneurship. .  When we started in Ikorodu as far back as 2009 and 2010, I was the youngest and I had my boats. I first had this fibre boat and the money used to build it was around N2.5 to N2.7 million as at then. Then I started buying more boats and I had about four boats but as I speak now, I only have one. This is because of the government policies.  I have always advocated for interventions.  There have been interventions on the airlines and also road transportation but I have never seen any intervention on the waterways.
Is there anything wrong with you giving us engines?  The issue of engines is a problem and the bone of contention to us. The Tokunbo engine now cost almost N4million.  This is what we used to buy for N600,000 to N800,000.  I bought a 200 horsepower Tokunbo engine for N650,000  then. It is now N4million to N4.2 million. When we buy these engines, people were seeing us as what do you have?  That same engine can buy you a car.  But by the time I wear an Agbada and go to a party with a big car, people will respect me. They don't respect boat operators because they don't see the importance of the waterways, because the government is not giving us the necessary support. I advocated that there should be interventions such as provision of engines, and spare parts. That was why they said we should come and form a cooperative.  We've done cooperatives.  We've submitted documents for cooperatives.  What next?
I was in a meeting with the Commissioner of Transportation in 2021 where they said all these LAGFERRY boats  would be given to the associations to pay on installment payments through the cooperatives; saying they don't have business competing with us on the waterways.  This is two years after, nothing has happened.  So I expect by now there should have been an intervention on the waterways just like they have cabs, minibuses and BRT buses on the roads.  They are not doing any maintenance on the waterways. We have debris, wrecks and others and yet nothing has been done and allocations have been going to all these parastatals and agencies.  As associations, apart from protecting our members, we are supposed to also be a pressure group to the government for them to do the right thing. The MD of LASWA is a very nice person and a good guy.  He has done so much on the waterways. We just pray that the person that will come after him will understand and do better.  That is why we try to just limit what we say.  But he has tried his best.  He is an employee of the government. There is a limit to what he can do. These are the main challenges.  Let's see the intervention.
What role do you think NIWA should play in this?
I expect NIWA to do more in the sense that they should invest in more jetties.  They should protect the private investors. By the time you do more jetties, we would have alternatives.  If LASWA says you will have to pay N5000 to load at the jetties and NIWA says N2000, you will rather go for N2000. But because you don't have an alternative, it's not helpful because that is the only choice you have.  NIWA should be able to build more jetties. NIWA should be able to help the investors to tap into local content in NIMASA. They said there are funds on waterways for shippers that we can make use of. But NIWA should be able to facilitate between the investors and NIMASA to access these funds. They should be able to have a database where you want to go to the bank to get a loan and you get a loan at a single digit interest rate.  These are the backups you can give to these investors, so that they will have credibility.
On the investors' part, we can work on having corporate companies. There are so many single operators struggling to survive. Enforce them to come together, stating that the minimum fleet you can have is five. If five people have one boat each, they can come together to form one organization with one name.  They can have an account.  It would have a foundation.  So on that basis; you can engage the bank, NIMASA or the government on interventions.