Lebanese Customs at the Port of Beirut has commissioned a Smiths Detection's HCVM scanner. This scanner can be easily moved from one location to the other and can inspect both containers and trucks. It has a throughput of 25 trucks per hour. Previously the French Douanes were using this scanner but later it underwent a complete refurbishment along with a software update and then was shipped to Lebanon.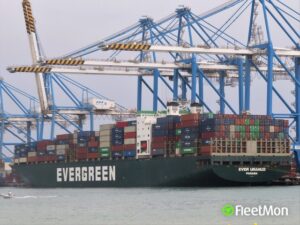 Financed by France's General Directorate of Treasury, this scanner's deployment is part of the collaboration between the French Ministry of Economy and Finance, Embassy of France in Lebanon, Expertise France, and the CMA CGM Group. The logistic support was provided by CMA CGM for shipping the scanner from Vitry, France to Beirut, Lebanon.
Anne Grillo, French Ambassador to Lebanon has welcomed the HCVM scanner and said that the system will improve the detection of dangerous goods and help in the fight against smuggling. She said that the scanner will contribute to Lebanon's economic recovery by restoring the full capacity of the Lebanese customs.
Vice President of commercial at Smiths Detection, Jerome de Chassey said that they were very proud of helping Lebanon improve its security. Remembering last year's tragic explosion that left Beirut devastated, he said that this system will play a vital role in protecting the people and property of Lebanon. He thanked the French Government and the CMA CGM Group for their cooperation.
Smiths Detection will be giving technical assistance for the installation of the scanner and also provide maintenance of the system for two years. Lebanese customs officers will undergo Smiths Detection training program to learn safe handling of the scanner system.
Kindly like us on Facebook