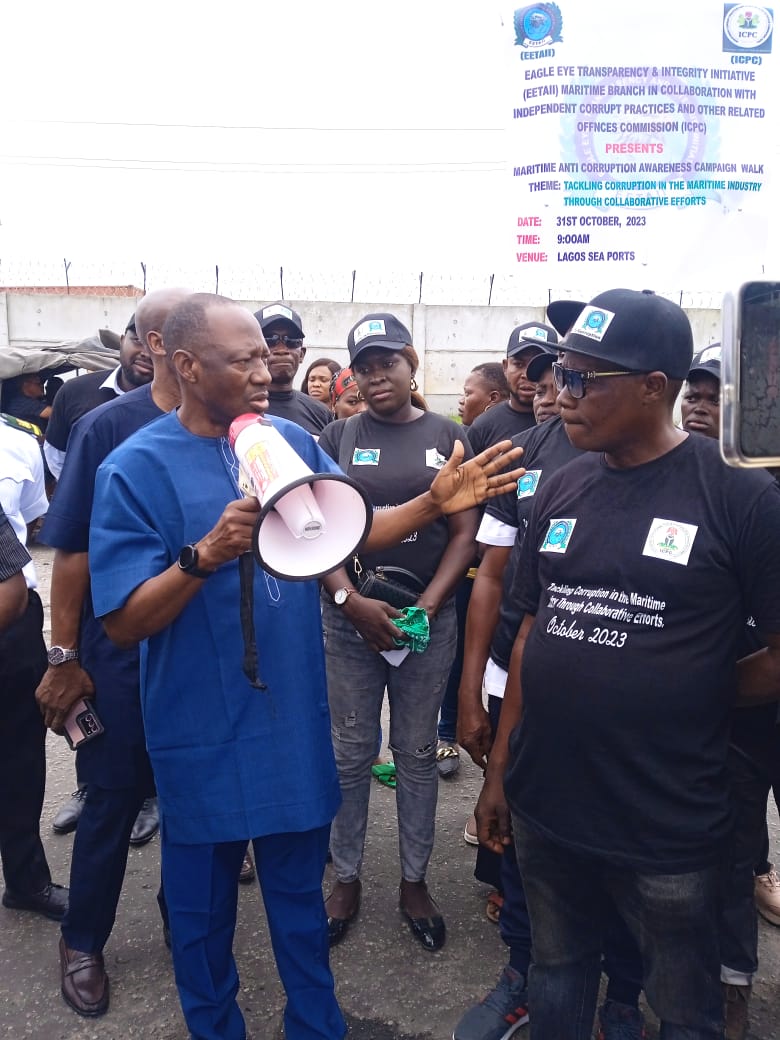 The Eagle Eye Transparency and Integrity Initiative (EETAII) has issued a scathing indictment of the nation's maritime industry, labeling it as the epicenter of corruption.
In a joint effort with the Independent Corrupt Practices and Other Related Offences Commission (ICPC), EETAII on Tuesday launched a maritime anti-corruption awareness campaign under the banner, "Tackling Corruption in the Maritime Industry through Collaborative Efforts."
Speaking during the awareness walk Com. Anthony Shaibu, the National President of EETAII, expressed this opinion in a chat with our correspondent as he alleged that the maritime industry is riddled with corruption, further emphasizing that it stands as the 'headquarters' of corruption within the nation.
He stated that corruption is an omnipresent issue across all government agencies operating within the maritime sector, while stressing the necessity of a unified approach to combat the problem.
He called on the National Assembly and the Presidency to shift their focus towards the maritime sector, acknowledging that it is the breeding ground for corruption in Nigeria.
In his words: "I can tell you, this is the headquarters of corruption. There is no department of maritime that is not corrupt, even when the government tries as much as possible to establish a system that can be a kind of biometric or whatsoever, black men still find their ways to corrupt the system. Every department of maritime is fantastically corrupt. Government must focus on this place."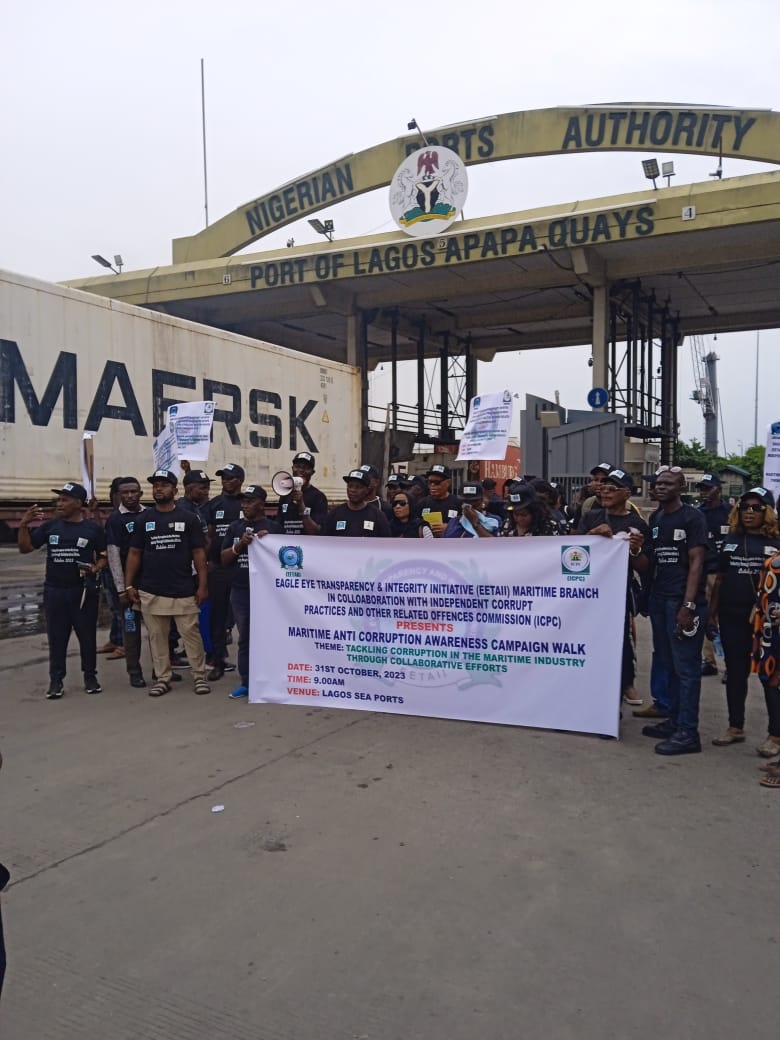 He noted that the significance of the campaign lies in its message that Nigeria, a nation rich in resources, is plagued by corruption, causing suffering among its citizens.
He emphasized the need for every Nigerian, regardless of their social or political standing, to actively engage in the fight against corruption. He highlighted that this endeavor is a collective responsibility, aimed at dispelling the belief that corruption is a norm in Nigeria.
Welcoming the team to Tin Port, the Port Manager; Buba Jubril commended EETAII for their anti-corruption campaign and urged them to extend their efforts to other ports across the nation.
He stressed that there is no alternative to Nigeria and that it is the responsibility of every citizen to confront corruption, even at the local level, to drive positive change and development.