The Nigerian Association of Master Mariners (NAMM) has urged the rector of the Maritime Academy of Nigeria (MAN) Oron; Commodore Duja Emmanuel Effedua (Rtd.) to sustain the reformation in the school.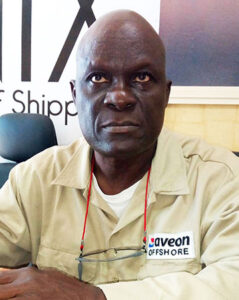 In a congratulatory message on his reappointment as Rector of the Maritime Academy of Nigeria; Captain Tajudeen Alao, NAMM President commended Effedua for his power of focus and action to make the difference in the academy.
He, however, tasked the Rector on the need to sustain the reformation.
In the letter, NAMM said: "We congratulate the Rector, Maritime Academy of Nigeria, Oron, on his reappointment for another term of four years, by His Excellency, Mr. President, General Muhammadu Buhari.
"The story of the Maritime Academy of Nigeria, Oron, is likened to the story of Singapore, under Lee Ku Yen, going from 3rd World to 1st World.
"The Academy's transformation in three years is unbelievable. We have a big testimony staring us in this face; even doubting Thomases and those suffering from bring-down syndrome have gone back to swallow their saliva.
"We, as an association, shall continue to collaborate with the Academy. We pray that the remarkable gains of the past three years are consolidated in the next watch of the Rector. Forward Ever, Backward Never…..again." he said.
Kindly like us on Facebook