The Minister of State Petroleum Resources, Chief Timipre Sylva has stated that Nigeria's membership of the Organisation of Oil Exporting Countries (OPEC) has provided critical benefits, especially in the last 50 years.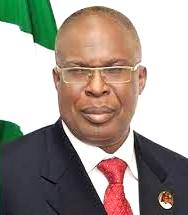 Nigeria had joined OPEC in 1971, to among other reasons, play a role in coordinating petroleum policies, secure fair and stable oil prices, ensure efficient economic and regular supply of petroleum to consuming nations and ensure fair return on capital.
50 years after being a member, Sylva said in Abuja that the country has played key roles in oil market stability.
"The decision by Nigeria to become a member of OPEC has enhanced the development of the oil industry in the country, enabled the country to influence the growth and contribute to the survival of the industry globally, as well as placed the country among the comity of nations engaged in the noble duty of stabilising the oil market for the benefit of all – producers, consumers and investors alike," he said.
According to him, the relationship between Nigeria and OPEC has been of mutual benefits to both parties, stating that the relationship has supported the growth of the oil industry in Nigeria through the harmonisation and adoption of relevant policies among OPEC member countries, as well as through the sharing of knowledge and technical expertise.
Sylva said: "Nigeria has also benefited greatly from the efforts of OPEC to stabilize the oil market taking into consideration that the economy of the country is highly dependent on revenue from oil. Nigeria has also contributed enormously to the survival of the OPEC through turbulent times, by lending full support to the efforts of the Organization to balance and stabilize the oil market."
According to him, Nigeria in the past 50 years has produced six Presidents of OPEC conference and four OPEC Secretary-Generals including the incumbent, Muhammad Barkindo.
Also speaking on the Petroleum Industry Bill and issues around the payment of subsidy, he insisted that unless the bill is passed, subsidy issues may remain.
According to him, it is in the best interest of the country to end the subsidy, adding that it would make funds available for more developmental projects.
"Subsidy removal when the President assents to the PIB will become a matter of law because it is already in the PIB that petroleum products will be sold at market determined prices".
"This (subsidy removal) is desirable for the interest and growth of Nigeria. Of course, everybody will have their perspectives, but from where I sit, I believe that subsidy removal is the best thing for Nigeria, not just the industry.
"So far the discussions with stakeholders are still ongoing. But I will also bring it to your attention that today, when the President signs the PIB, subsidy will become a matter of law, because it is already in the PIB that petroleum products will be sold at market determined prices", the Minister said.
Kindly like us on Facebook