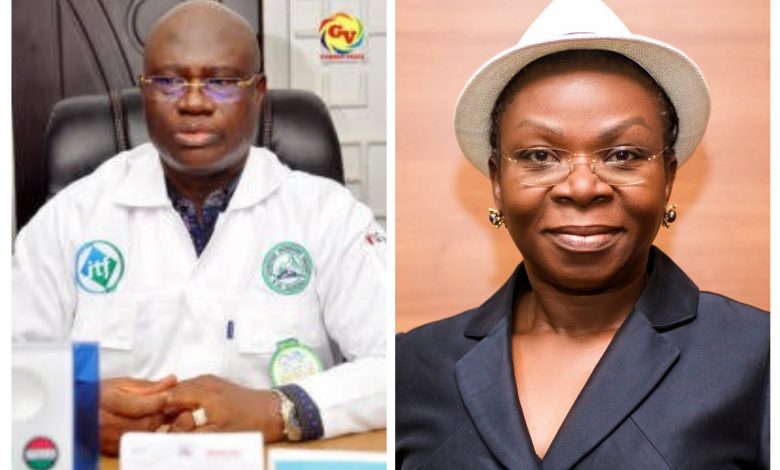 The Maritime Workers Union of Nigeria (MWUN) on Monday refuted allegations made by Mrs. Boma Alabi, Chairman of the Shipping Association of Nigeria (SAN), regarding the ongoing labour dispute in the maritime sector.
The MWUN, led by its President-General, Comrade Adewale Adeyanju had issued a 7-day ultimatum to the association, which has led to a heated exchange of words and accusations.
The union, in a statement clarified that the 14-day ultimatum initially issued to the Federal Government regarding minimum standard conditions of service in the maritime sector was cancelled owing to the intervention of the former Minister of Transportation,  Mr Rotimi Amechi, who established a Technical Committee comprising members from MWUN, the SAN, and the Nigeria Shippers Council to mediate the matter. The 14-day ultimatum was subsequently shelved.
The union questioned the validity of a recent press statement attributed to Mrs. Boma Alabi, claiming that shipping companies had been actively engaged in discussions with the MWUN to improve the terms and conditions for their employees.
The union questioned why it would issue another 7-day warning notice for an indefinite strike if discussions were truly progressing positively.
Furthermore, the MWUN challenges Mrs. Alabi's assertion that 15 meetings had taken place with the Nigerian Shippers Council between April and September 2023. According to MWUN, the meeting scheduled for October 30th was a direct result of their recent ultimatum, implying that negotiations were not as extensive as claimed by the SAN Chairman.
The MWUN argues that the delay in resolving the lingering matter is primarily due to SAN's lack of commitment to the negotiations. The MWUN claims that the SAN delegates sent to the meetings lack a clear mandate to make decisive decisions, leading to stagnation in the discussions.
The union, in response to these allegations, said it has taken a strong stance, asserting its commitment to the welfare and rights of its members in the maritime sector.