Oluyinka Onigbinde
The Maritime Workers Union of Nigeria (MWUN) has reassured of its commitment to the existing collaboration with the National Drug Law Enforcement Agency (NDLEA) to ensure that the ports are free of drugs.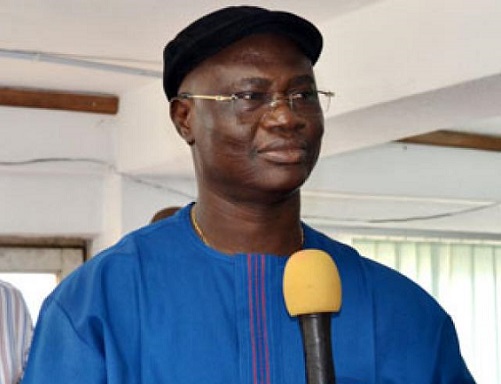 The President General, MWUN, Prince Adeyanju Adewale while speaking at the second edition of the Journal Port Industry Town Hall Meeting in Lagos, themed, "Towards a Drug-Free Port Environment", recounted how the union approached the anti-drug agency, suggesting the need to carry out surveillance on drug consumption and arrest of its consumers.
He added that the union had also met with the Port Standing Task Team (PSTT) to announce its readiness to work hand in hand with the team to clampdown on drugs in the port.
Adeyanju added that the MWUN has also carried out several press conferences to sensitize its members against drug peddling and consumption in the port.
"World drug report 2021 clearly shows that there is much work to be done to confront the much harm inflicted by illicit drugs to health, development, peace, and security, in all regions of the world an estimated quarter of a billion people, or around 5% of the global adult population, used drugs at least once.
Speaking on what the union had done to assist in the fight against drug, he said: 'In response to this challenge, the Maritime Workers Union of Nigeria has reached out to the National Drug Law Enforcement Agency (NDLEA) with a view to jointly building one of the strongest counter-narcotics enforcement capacities for and around our ports: On which note, I wish to especially thank the Buba Marwa led NDLEA for doing yeoman's job of curtailing drug trafficking in our ports.
"I also would quickly seize this opportunity to extend our hand of fellowship to the NDLEA for a collaborative alliance that will seek to stem the distribution and trafficking of illicit drugs through our ports.
"Distinguished guests, as we speak now, we were recently in a town hall meeting with members of the Port Standing Task Team (PSTT) which had in attendance all our shop floor stewards starting from officers from the Units through the Districts and to the branch and national. At that interactive meeting, the union informed all and sundry that it had zero tolerance for illicit drug peddlers and therefore will not condone the act if any member is found culpable, pronouncing that such member automatically loses membership of the union.
"Maritime Workers Union of Nigeria has also held several press conferences to sensitize our members and the general public to the very dangerous nature of illicit drug use and its trafficking portend to society and development and to further push home this stand, MWUN has concluded a plan to undertake a public sensitization programme which will draw attention to the harm of illicit drug trafficking.
"The programme will kick-start from Lagos ports and will be taken to all ports and terminals in the nation. We expect to involve all stakeholders and well-meaning port users and even our international affiliate-International Transport Workers Federation (ITF)".
"At MWUN, we will leave no stone unturned to ensure that we join hands with our security infrastructure. We affirm our conviction to keep the flag of zero tolerance to drug peddling and use on our front burner and to sustainably consolidate our credibility and build the port we want. We must therefore move from a catalogue of good intentions and collectively step up responses to cope with these challenges, it is our hope that this plan of action will redirect our efforts towards addressing the drug peddling problem in our ports," Adeyanju noted.
Kindly like us on Facebook