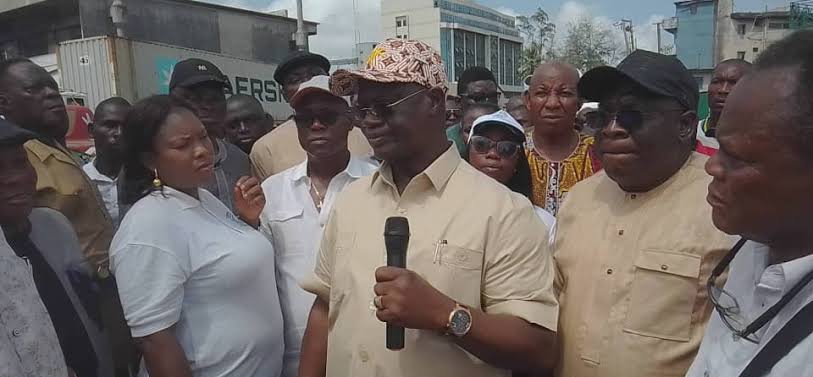 The Maritime Workers Union of Nigeria (MWUN) has called off the strike embarked upon by the union against shipping companies in Nigeria over their failure to sign a new working terms for workers in the shipping sector.
The union called off the action barely 12 hours into the strike following the intervention of the Nigerian Shippers' council (NSC) as the economic regulator of the port and the assurance given by the Shipping Companies/ Agencies & Freight Forwarders Employers Association (SCAFFEA) to look into the Minimum Standards and  the Condition of Service in the shipping industry.
According to a communique issued by the by union yesterday at the end of a meeting between the Council, MWUN and SCAFFEA on Monday, at the Shippers' Council office in Apapa.
According to the union, the following resolutions were reached:
"Maritime Workers Union and Shipping Companies/Agencies and Freight Forwarders Employers Association expressed commitment for sincere negotiations on the Minimum Standard of Condition of Service in the Industry.
"Parties agreed to a timeline of One ( l ) Month starting from Monday 5th June, 2023 to 4th July 2023 for completion of the negotiations.
" Parties to establish an acceptable Minimum Standards on the Condition of Service in the Shipping Industry especially on gratuity.
"Based on the above, the Maritime Workers Union agreed to suspend the on-going industrial strike
The communique was signed by Rt. Hon Emmanuel Jime ES/CEO, NSC, Comrade Adewale Adeyanju, PG, MWUN and Mr. Ascanio Russo, SCAFFEA.
Follow us on Facebook/ twitter