Oluyinka Onigbinde
President of the National Association of Government Approved Freight Forwarders NAGAFF Chief Tochukwu Ezisi has congratulated the newly promoted Customs Controllers on their promotion and has charged them to uphold professionalism in the execution of their duties.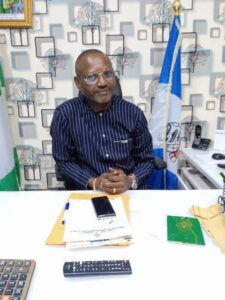 The President emphasized that as leaders in the customs management team, they must set an example for others to follow and lead by example in terms of integrity, accountability, and efficiency.
"Customs Controllers play a vital role in the smooth running of the customs department and ensuring that trade is conducted in a fair and orderly manner. In order to effectively carry out their duties, they must possess a high level of professionalism and be able to make sound decisions that are in the best interest of the country."
The President also stressed the importance of staying up to date with the latest developments in global trade, including new tariffs and regulations, and being able to adapt and respond accordingly.
Ezisi further urged the newly promoted Customs Controllers to work closely with other government agencies and stakeholders to ensure that trade is conducted smoothly and effectively.
Chief Tochukwu Ezisi wished the newly constituted Management team and the promoted Customs Controllers all the best in their new roles and assured them NAGAFF'S support as they work to uphold professionalism and facilitate trade in the country.
shippingposition
Kindly like us on Facebook/twitter