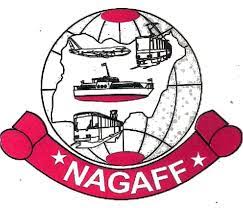 The National Association of Government Approved Freight Forwarders (NAGAFF) has denied any involvement in the recent controversy surrounding the interception of a container carrying 'Ponmo' (Toxic animal Skin) and Bulletproof Doors, allegedly imported by its members.
An online media (not Shipping Position Daily) had reported that a member of NAGAFF was involved in the alleged importation of the contraband by the maritime police command in Lagos on September 11th 2023.
However, in a press statement released by Mr.  Igwe Kingsley, the National Secretary of NAGAFF, the association vehemently refuted the claims made by the reporter. According to the statement, NAGAFF members did not import the controversial items.
He emphasized that the NAGAFF was unaware of any such importation, highlighting the association's 23-year history without any known criminal records associated with its members. It clarified that freight forwarders, which NAGAFF represents, are not involved in import businesses or the issuance of import-regulated documents. Instead, they serve as intermediaries facilitating logistics and transportation services for importers and exporters.
In response to the allegations, NAGAFF called upon the maritime police to publish the names and contact information of the consignees (importers) as recorded on the Bill of Lading, as well as the container numbers in their possession. This, NAGAFF stated, would enable them to assist in identifying any member who might have unknowingly been involved in such an act of importation without fulfilling the required documentation.
NAGAFF pleaded with the general public to disregard the publication in its entirety without prejudice. It also reiterated the association's commitment to professionalism and its willingness to cooperate with the Maritime Police Command and other government agencies to ensure peaceful and lawful conduct within the maritime sector.