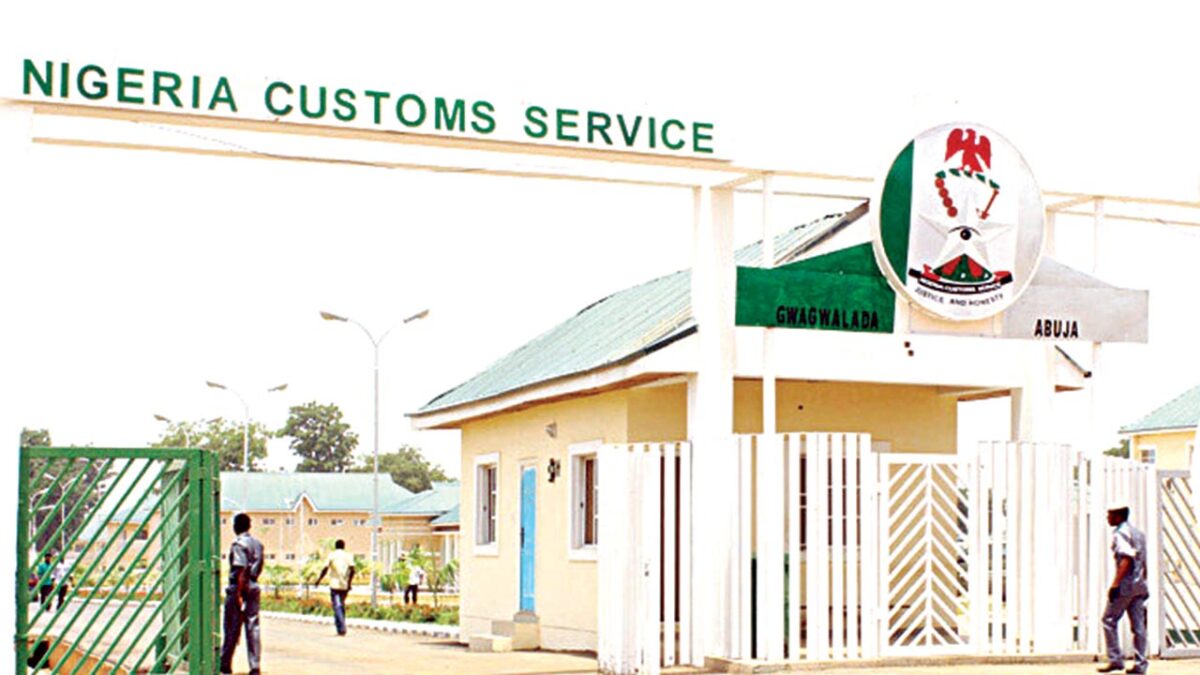 The Nigeria Customs Service's (NCS) e-auction platform, introduced with the promise of increased transparency and efficiency in the auctioning of seized vehicles and other goods, has come under renewed criticism.
Despite initial efforts to promote the digital auction system, stakeholders from the maritime industry are raising concerns about the non-functionality and lack of transparency of the platform.
Our correspondent in a recent chat with Abdullahi Maiwada, the National spokesperson for the NCS, revealed that there have been ongoing reviews of various aspects of the system. He emphasized that the e-auction platform falls under the jurisdiction of the Minister of Finance and that the NCS is awaiting developments from the committee overseeing the project.
Stakeholders have however continued to express skepticism regarding the effectiveness of the e-auction system. Many allege that the platform is riddled with irregularities and lacks the transparency that was initially promised. Critics have accused NCS officials of using the platform to enrich themselves and alleged that the platform could be described as "dead."
Checks by our correspondent revealed the scepticism surrounding the e-auction system is not new. When the e-auction initiative was introduced by the then-Customs Comptroller General, Col. Hameed Ali (rtd), in 2017, it was met with cautious optimism.
The system was meant to replace the manual auction process, eliminate corruption, and boost revenue generation. However, the current allegations suggest that these goals have not been achieved.
Several stakeholders have voiced concerns about the process of bidding and allocation. Some claim that the NCS only initiates a bidding process when they already have a preferred bidder in mind, rendering the process less competitive and transparent. Others have questioned the fairness of Customs officers acting as both the judge and jury in auction matters.
Babatunde Mukaila, the immediate past National Secretary of the Association of Nigerian Licensed Customs Agents (ANLCA), has labelled the e-auction system a "scam." He argued that certified auctioneers should oversee the process instead of the NCS, to ensure a level playing field for all participants.
Also, Stanley Ezenga, a former Public Relations Officer of the National Association of Government Approved Freight Forwarders (NAGAFF), echoed the sentiment of lack of transparency. He pointed out that the quality of vehicles being auctioned is questionable, given that seized exotic cars are often not featured on the platform.
On his part, a freight forwarder; Mr Dele Olagunju, alleged that senior officers of the Nigeria Customs Service manipulate the auction process to their advantage. He asserts that there is a lack of transparency in how vehicles and goods are allocated and auctioned, accusing the NCS of prioritizing revenue collection over fairness.
The e-auction platform's credibility has further been undermined by reports of manual auctioning taking place at certain customs commands, a practice that was intended to be phased out with the digital platform's introduction.
The allegations have led to calls for a thorough investigation into the functionality and transparency of the e-auction system have intensified.