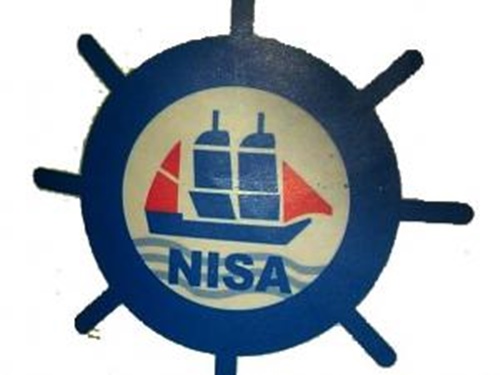 Members of the Nigerian Shipowners Association (NISA) are currently engaged in a bitter feud over the removal of three members from the association's WhatsApp group.
The three members of the association were removed after posting a congratulatory message on the association's WhatsApp platform.
But, the President of NISA; Otunba Sola Adewunmi, in response to the removal, explained that Captain Kola Raheem, Captain Taiwo Akinpelumi, and another member were removed, not for sending congratulatory messages, but for forming an unauthorized subgroup within the association. He claimed that this subgroup, which is known as the "Integrity Group" as detrimental to the association's progress.
Adewunmi further questioned the motives behind the formation of the Integrity Group and the decision to send congratulatory messages in the name of the group, even after the association had extended its felicitations to the Minister. He emphasized that such actions contradicted the principles of integrity and unity within NISA.
He stated:  "What actually transpired was that they established an unauthorized sub-group within the association, which undermines our progress. Around three of them formed what they called the 'Integrity Group.' They even went as far as taking the association to court, especially Captain Kola.
"Despite this, we didn't remove them from the platform. However, when you see a subgroup within the association congratulating the new minister and still have the audacity to post such a message on our platform, it's like using our platform against us. As administrators, we cannot tolerate this, which is why we removed them. It was not for any other reason; we didn't expel them from the association, because there's a process for that."
Adding legal weight to NISA's position, a letter from NISA's lawyer, SD Ijie & Associates, reiterated the association's stance. The letter stated that the removal did not violate fundamental rights, as members' rights are subject to the association's rules and regulations. It emphasized that forwarding messages on behalf of an unauthorized group without permission contradicted NISA's Constitution and objectives.
However, one of the removed members, Capt. Taiwo Akinpelumi, expressed his disbelief at their removal. He explained, "Upon the Minister of Marine and Blue Economy's announcement, maritime stakeholders began sending congratulatory messages to the appointed Minister. Captain Kola Raheem forwarded one of the messages from an online media source to NISA's WhatsApp platform. I considered Capt. Raheem's removal from NISA platform as unprovoked, vexatious, and unwarranted. It is like killing a cockroach with a sledgehammer. I see no offense or sin committed by a member innocently forwarding a "press release" credited to the group on the platform.
"First and foremost, it is not out of place to have a group within an association or organization – one of the elders in NISA once drew my attention to the concept of the "Iron Law of Oligarchy," which I will advise any NISA member who wishes to reference – make a statement, and a member decided to post such a message, which is neither offensive nor inciting, on a general platform to which he legitimately belongs.
"I do not, and others will agree with me on this, think it is against any norm for persons to belong to any group within an association and decide to affix a nomenclature to it just to suit their purpose or objectives, since the issues placed under scrutiny are the processes, procedures, and methodology adopted in decision-making and actions taken on behalf of the association, but not an indictment or attack on the personalities of its members, as some people are quick to conclude.
"I will advise that we all accept that the association belongs to all, and a situation whereby some people view other people's opinion as an attack on persons or personalities should be buried. I encourage these few to imbibe the spirit of accommodating differing opinions without taking offence. Every member should be allowed to freely express his or her view, no matter how at variance it may be with others' positions."
He said the NISA WhatsApp group's administrator, acting under the instruction of the Trustees and the newly constituted executives, defended the removal, which initially surprised and puzzled the affected members. They questioned whether forwarding the Minister's congratulatory message constituted an offence and raised concerns about the constitutionality of such actions.
It's worth noting that Captain Kola Raheem's lawyer had earlier written to NISA, demanding immediate reinstatement and an apology in national newspapers. The letter warned of legal action if these demands were not met within seven days.